1. DINING OUT: FIND THE HIDDEN GEMS BEFORE YOU GO
Before travelling here we'd read a lot of reviews saying the food is really bad in Cuba. This is partly true as like anywhere, the food can be a letdown if you go to the wrong places. AVOID all government run restaurants and resorts as the food is imported. Dine out in any privately run restaurant (paladar) and you won't have a problem. Ever since the entrepreneurial laws have been relaxed many privately run restaurants have popped up on the scene. For my top recommendations on where to dine out in Havana check out my 48 Hour Guide here.
2. YOU CAN USE THE LOCAL CURRENCY BUT IT WONT BE EASY
You can only change up your currency within Cuba. The airport, hotels and local banks all offer currency exchange with no difference in rates. The money given to you will be in Cuban Convertible dollars (CUCs) this is the "tourist money" whereas the other currency used by locals is Cuban pesos (CUPs). To access the local peso you will have to go to a local bank and wait in line – oh and be prepared to wait a while. To give you an idea of the exchange, 20 CUCs equates to 500 CUPs. In restaurants/bars/shops there are two price lists, one for each currency although the figures do not match. The CUP menu is a lot cheaper. As a tourist you are completely entitled to request a menu in CUP currency, you just have to insist.
3. PACK WISELY
Anticipate for anything and pack it with you. Whether that be sunscreen, medication, sanitary items, shampoo, baby food etc.. There is pretty much no access to anything like this here and if you do stumble across any of these items, they'll most likely not have been produced in this century. What I'm saying is be prepared and pack everything you can. Also if you have any of the above unused leave it in your hotel room for the maids, they'll be forever grateful.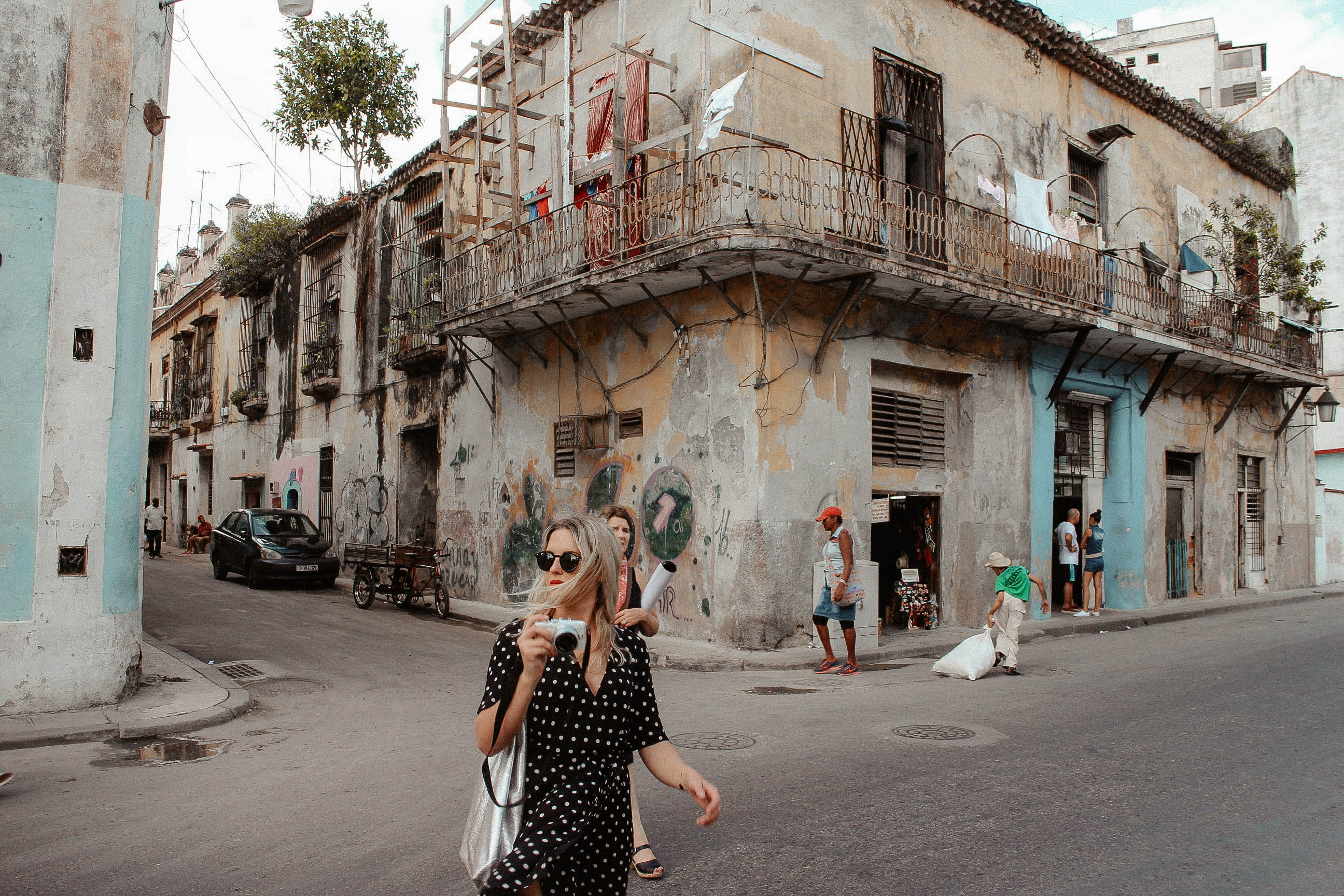 4. MAKE SURE YOU TIP THE LOCALS
As a socialist run state the monthly Cuban salary to all is 20 CUCs (500 pesos). This doesn't equate to much so many people have second jobs. For example our walking tour guide worked as an engineer and ran tours of the city for extra income in the form of tips. The pianist at Hotel Saratoga is a chemist by day and pianist by night. Not only these people, but waiters, bar tenders, taxi drivers etc.. all rely on tips from tourists. Just remember a Cuban man stood on the street corner with a cigar posing for your photos isn't doing it for free. Just make sure to carry 1CUC dollar bills around with you so you don't find yourself in any awkward situations. Obviously tipping isn't mandatory just a nicety.
5. AVOID THE RESORTS IF YOU WANT TO SEE REAL CUBA
The $300 a night all-inclusive monster resorts on Cuba's coastline are not real accounts of what Cuba is like. Varadero, the well known tourist strip located east of Havana is basically the poor man's Cancun. The food is imported and it's a struggle to get out of the hotel and explore (we tried and didn't get far with lousy directions and nothing except other hotels beyond our resort). Another approach to accommodation is Air b&b. New in the country and already many people are privately letting out rooms and apartments. This is firstly a much cheaper option for accommodation and also gives you the freedom to dine in other restaurants as opposed to being incarcerated in the hotel resort. If you do decide to stay in a hotel then make sure you do make the effort to venture out. Close by to Varadero is stunning sink hole caves and snorkelling beaches.
6. IT'S COMPLICATED
This is the answer you'll get from most Cubans when they can't / wont answer your questions. Maybe we're a prying bunch, overly fascinated with the smaller details of how Cuba maintains a socialist communist state in 2016. Everyone in Cuba seems to be "very happy" about this setup and perhaps we weren't convinced. Anyway, just remember that for the 11 million habitants of Cuba, 3 million of them are "watchers" for the government. Everyone seems hesitant to answer any questions or give you their honest opinion of things. This also equates to odd guides of the city and confusing explanations of historic events.
7. PREPARE TO BE DISCONNECTED FROM THE REST OF THE WORLD
… and just enjoy your time in Cuba. There is only one wifi network and it's regulated by the government. You'll find yourself paying $2 an hour for internet cards for quite possibly the slowest wifi to ever exist on this planet. A blessing and a curse in my opinion. It can make you twitchy thinking about all the emails stacking up in your inbox, or those whatsapp group conversations that have an impossible 500 notifications to catch up on. However, it will also make you realise checking your Instagram is literally the least important activity in the world and that spending times with the ones you love is just peachy.
8. ANYTHING CAN HAPPEN
We learned to take everything with a pinch of salt in this country. When it comes to making reservations, booking excursions and signing up to something online beforehand just be prepared for the reality to be a little different to what you anticipated. We had booked things beforehand that weren't exactly what we were expecting them to be, alternatively we were overly impressed with other activities we had pre-arranged.
9. BE PREPARED FOR A HUSTLE
There are times you will get ripped off in Cuba but there are also times where you will pay so little for things that you almost feel guilty. Something to be aware of is that Cubans will recommend great restaurants and excursions to you which actually turn out to be owned by their friends who then give them an under the table fee. You can find yourself getting totally ripped off in situations like this. A top tip would be to make sure you've researched what you want to do beforehand and know exactly what you are getting in to. Some activities are great to organise in the moment. For example, the classic car tours – you get to see what car you're getting and can negotiate on the price. Other things, like dining out in restaurants, should always be researched in advance. Check out my Havana restaurant guide here.
10. MAKE SURE YOU GET VISAS BEFORE TRAVELLING
For anyone travelling to Cuba you will need to purchase a Tourist Visa (also known as a Tourist Card). These can be purchased from travel agents and costs £16. If you are organising your holiday through a tour operator they will usually sort out the tourist visas for you, but do double check as you definitely don't want to arrive at Havana airport without it. If you aren't booking a holiday with a travel agent and want to just order your visa independently online you can do so on numerous websites that organise it for you [cubavisas.com for example]. There are so many websites like this I won't list them all, however it is easier to get it from the same company that you are flying with. We flew Virgin Atlantic and bought our visas with them. It is imperative you arrive in Cuba with your visa already sorted.
Thanks for reading! Please comment with any questions. Check out my Instagram to keep up to date with my travels.