48 hours in Tulum
Depending on what you seek from a trip to Tulum two days or two weeks are both perfect amounts of time to spend here.
For the sake of this blog I'm highlighting the top things to do in a 48 hour stay, but next time I vow to spend much longer here. It may just be my spiritual home.
It's worth nothing that it's wise to hire a car for your stay in Tulum as things are quite spaced out. If you are only planning to stay around the beach area then bikes are also a great option. Read on to see what things we got up to whilst there.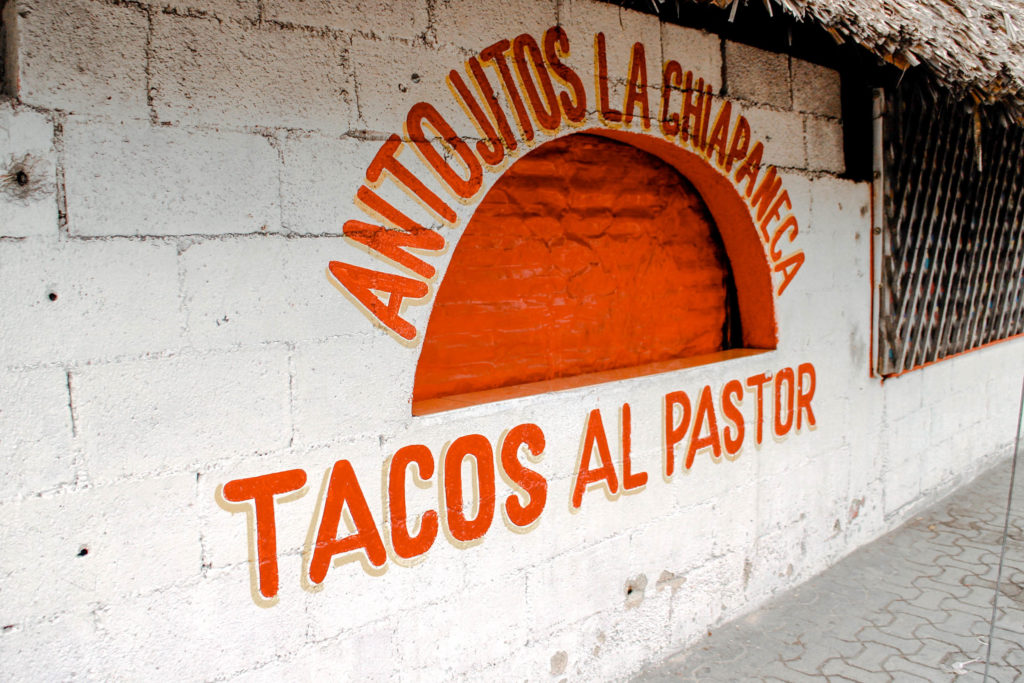 Click here to read my feature on the best places to eat in Tulum.
Tulum Ruins:
These ancient ruins are conveniently located about 5 minutes drive from the Tulum hotel zone and about 15 minutes from Downtown Tulum. This beautiful and interesting Mayan site is well worth a visit. The entry fee isn't overpriced and will set you back about $8 for two. If you are booking tickets that include a tour guide it will cost a little more.
I would recommend getting there early to avoid the crowds. This way you can enjoy a stroll through the site without it being overrun with other tourists. It is a much more enjoyable experience taking in the stunning landscapes and ruins in a calmer, quieter atmosphere.
The best time to go would be between 8 and 10am, you'll also benefit for the slightly cooler morning at this time of day.
There is the option to hire a guide, however working your way around the park is completely doable without as there are information plaques in both Spanish and English.
The Beach:
After exploring the Mayan ruins the next activity on the day's list will inevitably be a trip to the beach. It pretty much lures you in as the end of the Mayan exploration trail is a clifftop that looks out to the Caribbean sea.
A thing to note in Tulum is that the beaches are public. However, hotels will make it pretty difficult to access them with little to no access paths to the beach for miles. Near the Tulum ruins there are a number of public beach access roads so it would be a good idea to follow up your visit with a trip to la playa.
There is no charge to be on the beach but if you'd like a sun lounger or a towel you will have to pay accordingly. We hung out at Playa Zazil Kin where it cost us $10 each for a sun lounger and a drink. Not really wanting a cocktail at 10am we opted for coconut waters which were perfection as the day started to heat up.
You can embark on snorkelling tours where boats will take you out to the nearby reef. If you don't plan on venturing very far out of Tulum this would be your best bet at seeing some underwater activity in the area as it is lacking in decent snorkelling spots.
However, if you do have the desire to explore a little further to get your snorkelling fix then read on for a beach not too far away from Tulum. Alternatively check out my feature on visiting the Cenotes for a totally different kind of snorkelling experience.
Akumal Beach:
Akumal beach is famous for its turtle conservation site which means these beautiful creatures are everywhere in this area. If you go for a snorkel here you are pretty much guaranteed to see turtles, and the best bit? It's completely free to do.
The beach is a public beach and once again doesn't cost to be on it. Regardless of what any sales pitch is presented to you when you get there by no means are you obliged to pay to swim with the turtles. There are some very clever marketers in the area who will try and make you hire a life jacket or insist that you need a guide to be shown the turtles – none of this is true.
If you swim out about 30 feet the grass starts to appear on the seabed where you're pretty much guaranteed to catch a glimpse of the turtles .
There's also opportunities to see lots of other creatures too including stingrays, barracudas and hundreds of other different types of fish.
Akumal is very close to Playa del Carmen and from Tulum takes about 30 minutes in the car. We stopped by on the way back to Cancun during the second day of our Tulum escape and did this just before sundown.
It was the perfect time as the beach wasn't busy and the majority of the turtle spotters had left for the day. Parking next to the beach costs 50 pesos for the entire day.
Where to stay:
We rented an apartment in Downtown Tulum via AirBnB.
This chic little studio was absolutely fantastic and just what we needed for the two days we were there.
We had a hire car which was essential for the location of this place. We were a ten minute drive from the coast and a two minute drive from Downtown Tulum.
What a wonderful two days in Tulum. Already planning my next trip back, and this time I'll be spending a lot longer there.
Check out our Tulum video here: