Counting down the days until Christmas is such an exciting part of the holiday season. Mainly because each day from December 1st it is considered acceptable to indulge in a mini treat each morning. Advent Calendars have changed considerably in recent years, and are a far cry from a tasteless piece of chocolate each morning before your breakfast. Here are the best varied advent calendars on the market from charity to health, from beauty to kids. There's one for everyone on this list.
Affiliate links have been used on certain links throughout this post.
THE KIND HEARTED ONE
Advent Of Change has created the world's kindest advent calendar. £1 a day for 24 days goes to different charities nationwide and worldwide from helping the homeless to protecting our oceans. After all it is the season of giving, and this is the most wonderful way you can give. Waking up each day and already having helped our world a little bit is great feeling. There are three different types – £1 a day, 50p a day or a Children's Advent of Change calendar. You can take a look at the others here.
All eco-friendly, plastic free and recyclable. You can read about the charities here.
FOR THE SKINCARE JUNKIE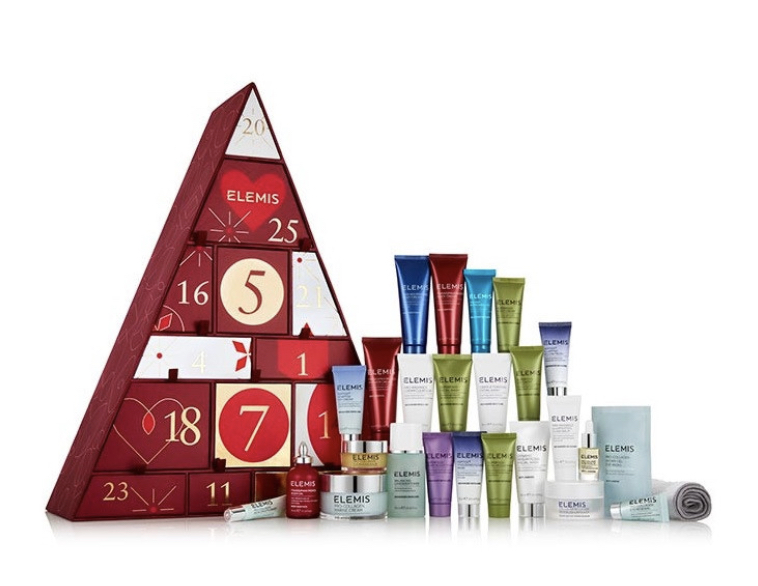 Worth £339 this £175 advent calendar is an an incredible deal. I've never tried an Elemis product I didn't like, so each door opened is guaranteed to make Christmas come early for any skincare junkie. Packed full of their award winning, cult products. Lots of minis and some full size products in there as well. This truly is one of the best skincare advent calendars out there. 
FOR THE CHOCOLATE LOVER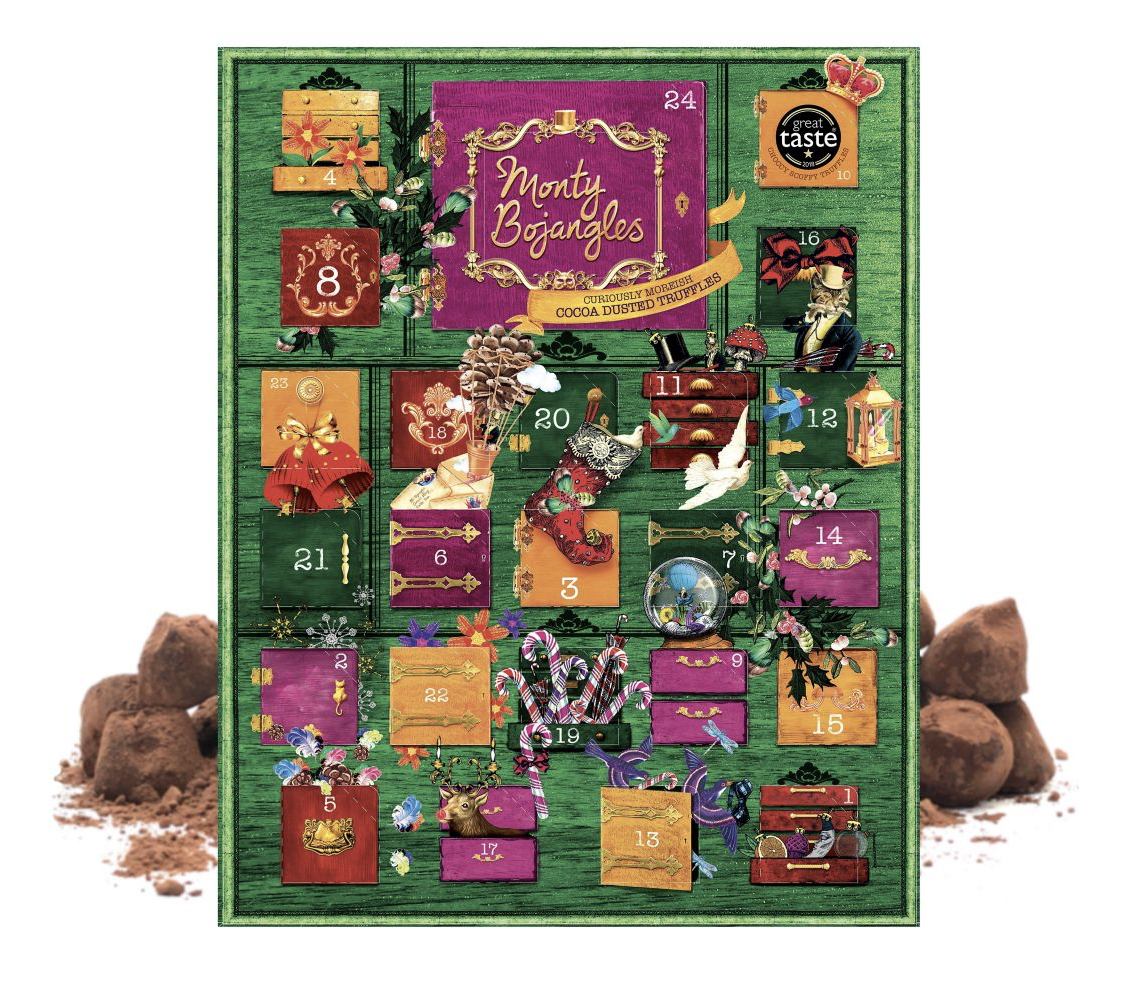 My favourite decadently delicious chocolatier have brought out another great advent calendar. Firstly it's one of the best value, great quality chocolate advent calendars on the market (it's currently on offer in boots for £6). Also, a truffle a day keeps the mood at bay.
THE TEA LOVER:
Organic tea in a recycled cardboard advent calendar. One of the most sustainable advent calendars on the market. The calendar contains a wide range of their organically grown and ethically sourced teas.
FOR THE ART WORK FANATIC
For you print and poster lover, the Juniqe Artwork advent calendar is perfect. Packaged beautifully and five different print collections to choose from.
They're also 30% off right now down from £59.95 to £41.97.
FOR THE BODY
The Body Shop is a wonderful business to support – ethical, fair trade and good quality natural products. The Dream Big advent calendar is packed with bath and body products for the relaxation and self care love. Indulge in fabulous and fruity smelling baths and lather yourself in gorgeous shea butters. This is a great value product with every day useable items.
FOR THE KIDS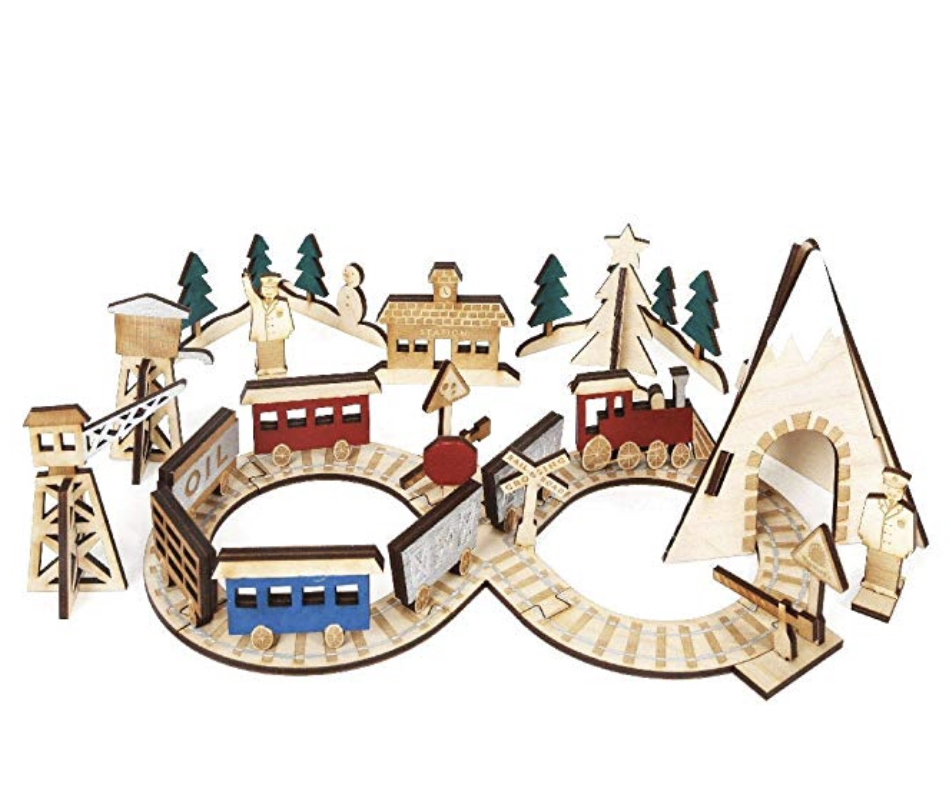 Meri Meri Railway Advent Calendar. A fun and chocolate free advent calendar for the kids. Each day unlock a new wooden piece of the railway. As Christmas Day draws nearer you slowly build the North Pole railway.
THE BEAUTY QUEEN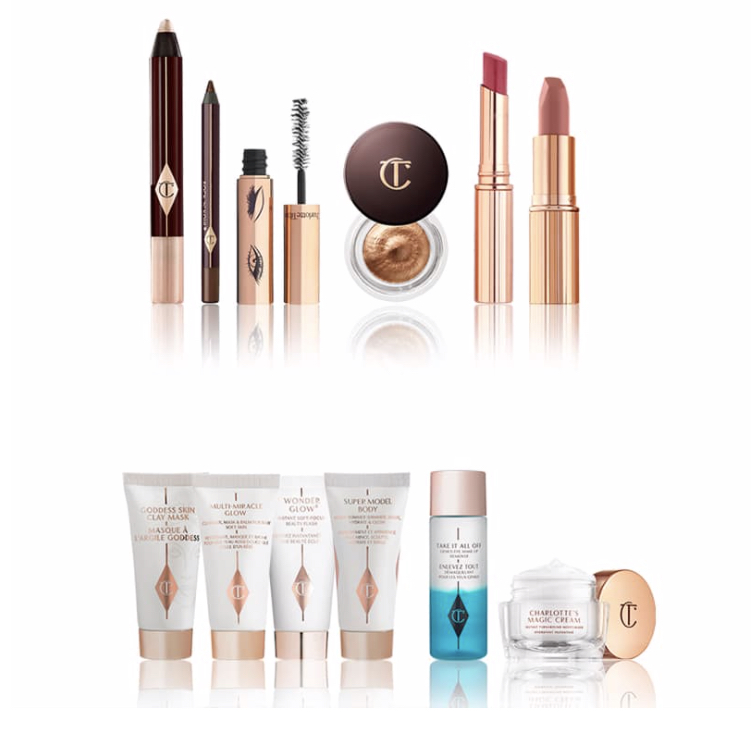 As a real all rounder makeup brand, Charlotte Tilbury is the beauty advent calendar you want to get your hands on. It's a 12 days of Christmas calendar but filled with some of her revolutionary beauty products. Worth £195.
FOR THE HEALTH AND FITNESS LOVER
Treat yourself to a daily vegan and gluten free protein ball with this delicious and nutritious advent calendar. One of the best value calendars on the market.
FOR YOUR LOVED ONE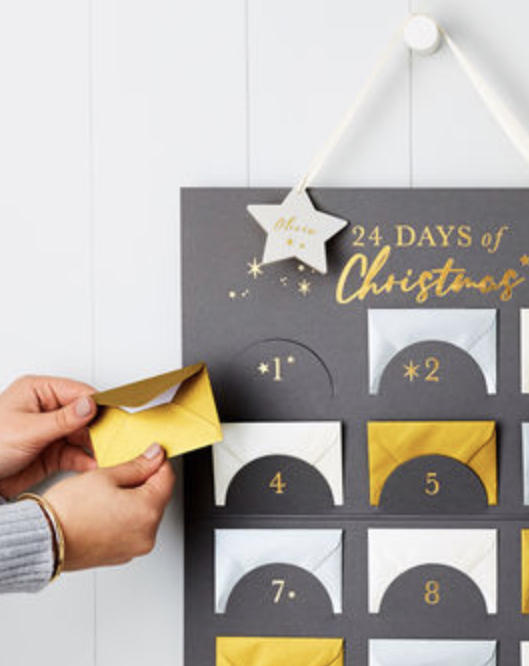 Not On The High Street have created a personalised 24 envelope advent calendar where you can write personal message, love notes and daily affirmations to whoever is opening the calendar. A wonderfully heartfelt way to spread joy to others!
Pin Me For Later!