Tulum: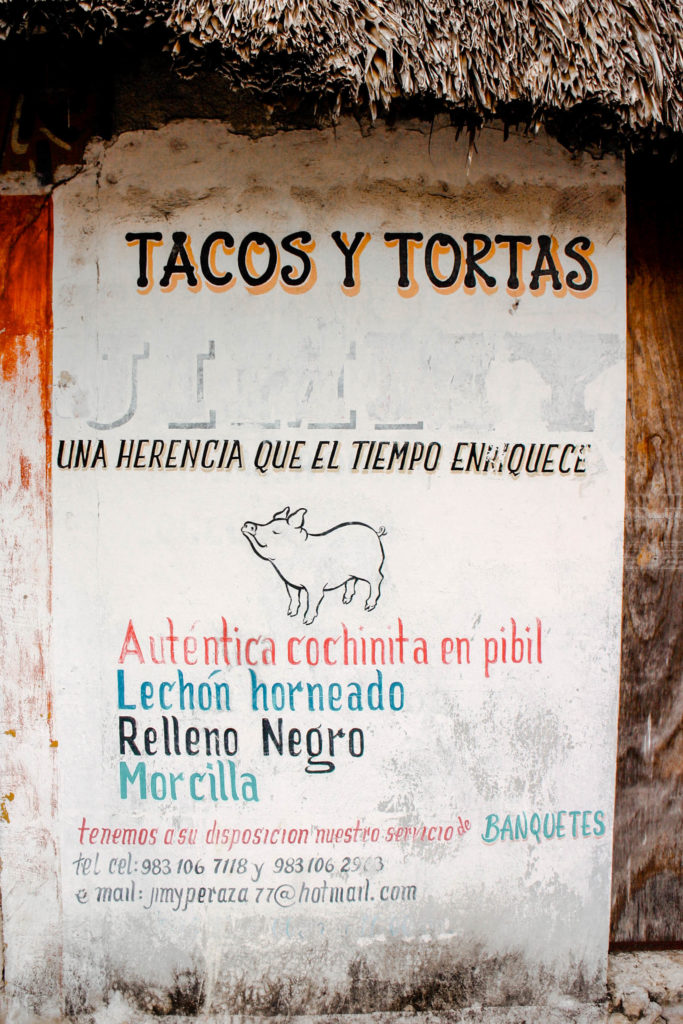 Tulum has become one of the most popular tourist destinations in Mexico and once you go there you'll realise why. This chic and hip little coastline on the Mayan Riviera is packed with great things to eat, see and do. Read on for my top 5 picks on dining out in Tulum.
1. El Tabano:
Perfect for brunch, lunch or dinner.
The food is fresh and the menu is quirky – you absolutely must try the jalapeños stuffed with banana and chicken, it's their speciality so it would be rude not to.
Other winners on the menu are the soft tacos stuffed with habanero buttered sea bass and the coconut prawns. They make a great selection of cocktails too but we opted for some juicy water – a blend of mint, cucumber and lime giving us the refreshing hit we needed in the heat.
Like the majority of restaurants in Tulum, El Tabano has no walls and most of its seating is outdoors. All in all it has the perfect, relaxed Tulum vibe.
2. Burrito Amor:
We stumbled across this gem and were so impressed it's become the first proper feature on my site.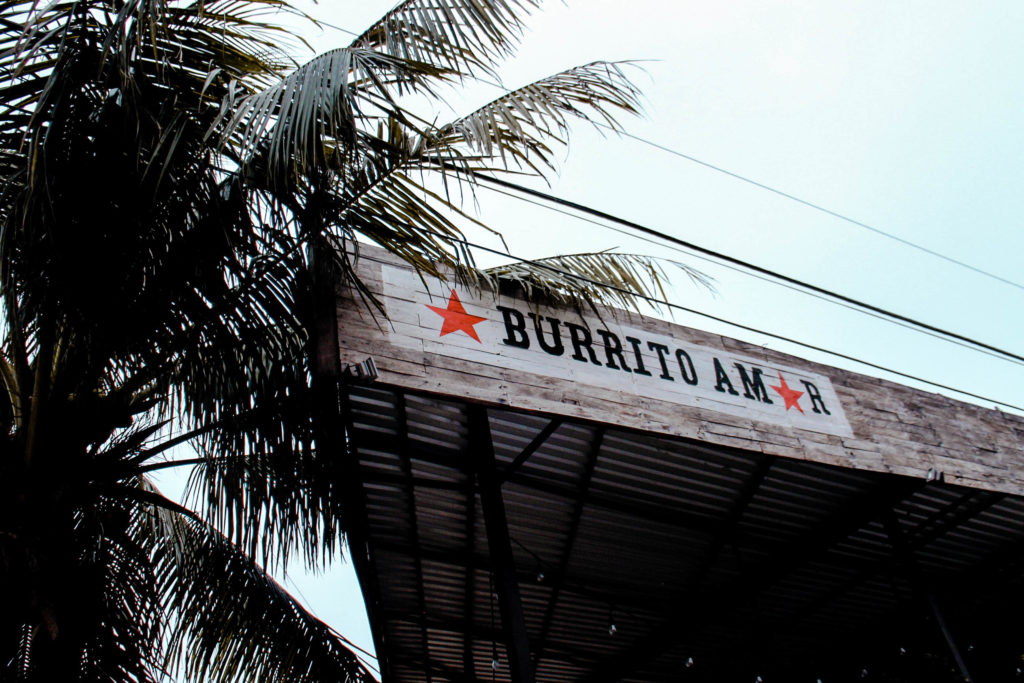 Everything here is so fresh yet so simple.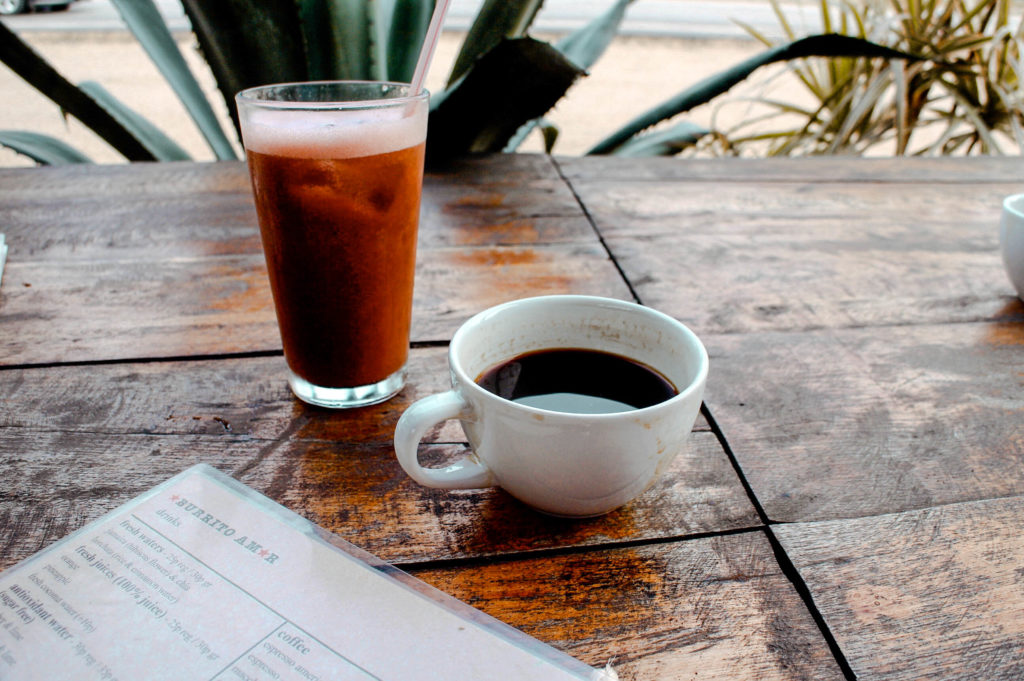 Burrito Amor is situated in Downtown Tulum and is a bit out of the way of the main tourist area. However it is worth the journey into town to try out their range of interesting juices, strong coffee and amazing eggs.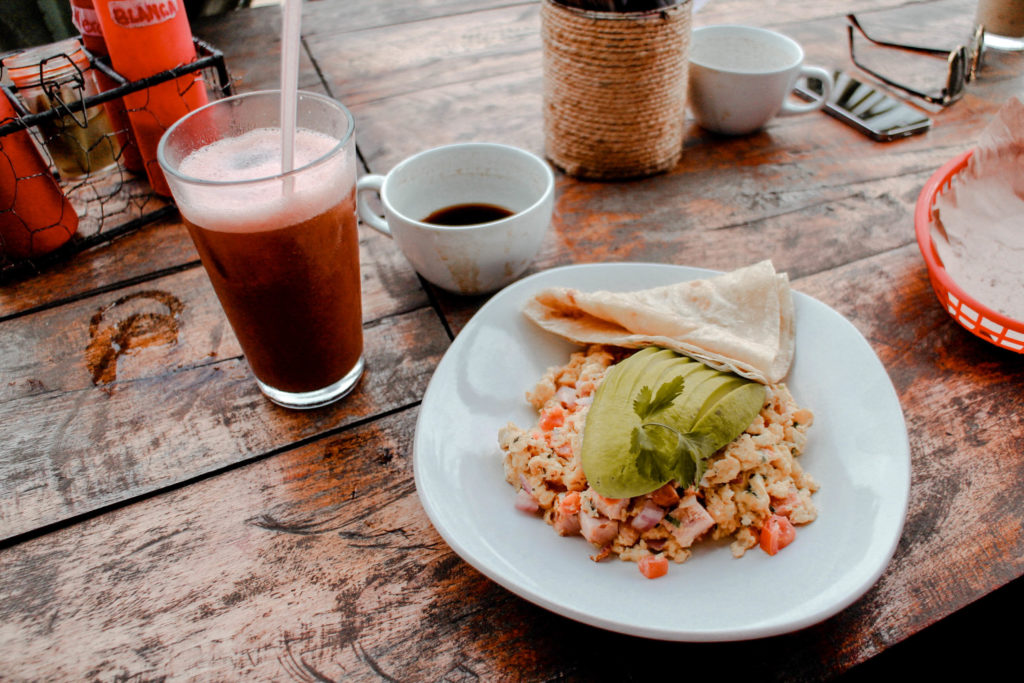 A delicious and inexpensive brunch spot for anyone staying in Downtown Tulum.
3. El Camello:
Ceviche lovers look no further for this might just be the best quality and best value ceviche you'll ever have.
At el Camello it's very much an in-and-out kind of experience as the line of people waiting for a table can extend round the corner.
We ordered the medium sized ceviche and were astounded when it arrived. It could have easily served 6 people. It was so fresh and delicious and was a little devastating not being able to finish it. The grilled octopus soft shell tacos were another winner here. All washed down with a cold beer.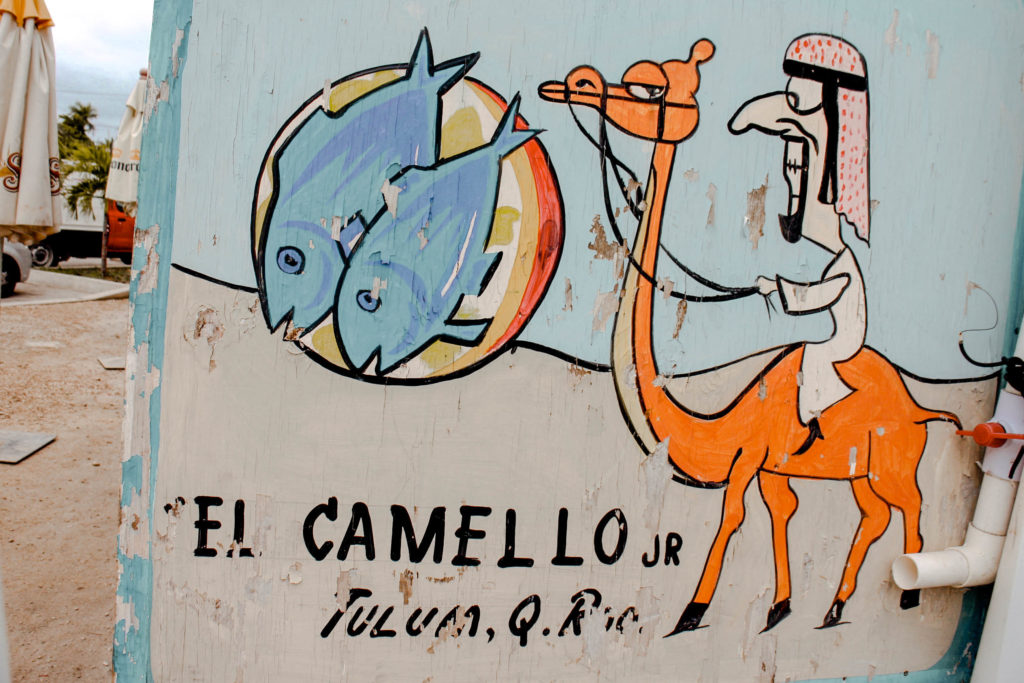 El Camello has an open kitchen where you can watch the chefs prepare the ceviche as you sit at your table. An overall fun and tasty experience.
4. Posada Margherita:
After dining here I now understand why an Italian restaurant kept cropping up in my search for places to eat in Tulum.
The menu changes daily depending on their local suppliers and isn't an extensive list of options. However, this was never going to be an issue as our waiter insisted that we have the homemade pasta. He was so enthusiastic about how delicious it was we didn't really have any other choice but to order it.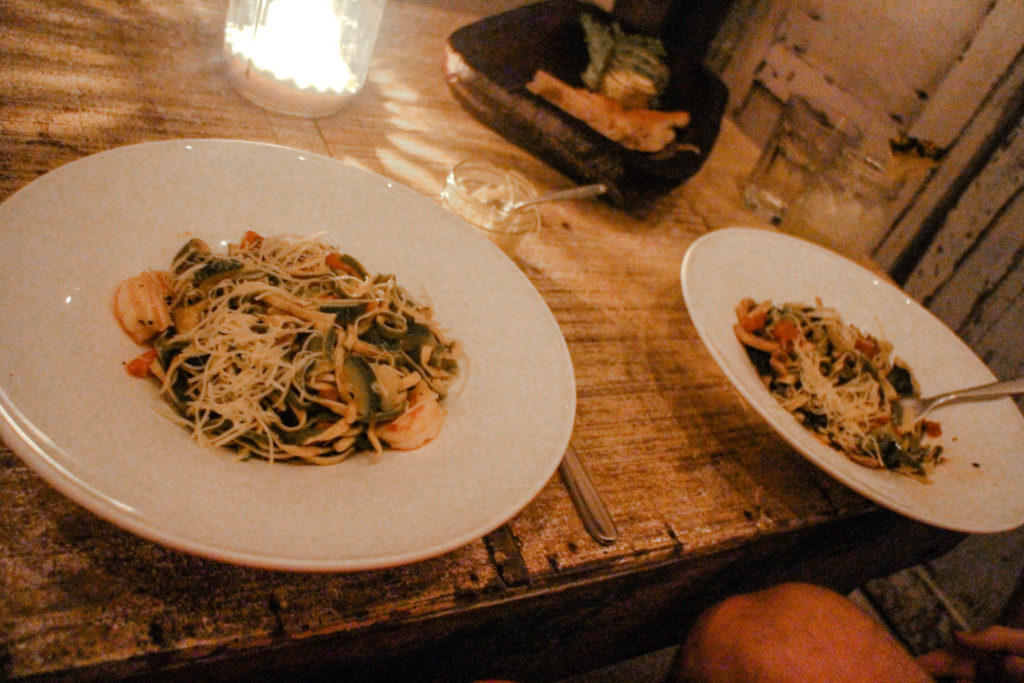 We devoured the prawn and courgette linguini and the mushroom and broccoli dish. Perfect dishes to enjoy washed down with these juicy pinapple cocktails.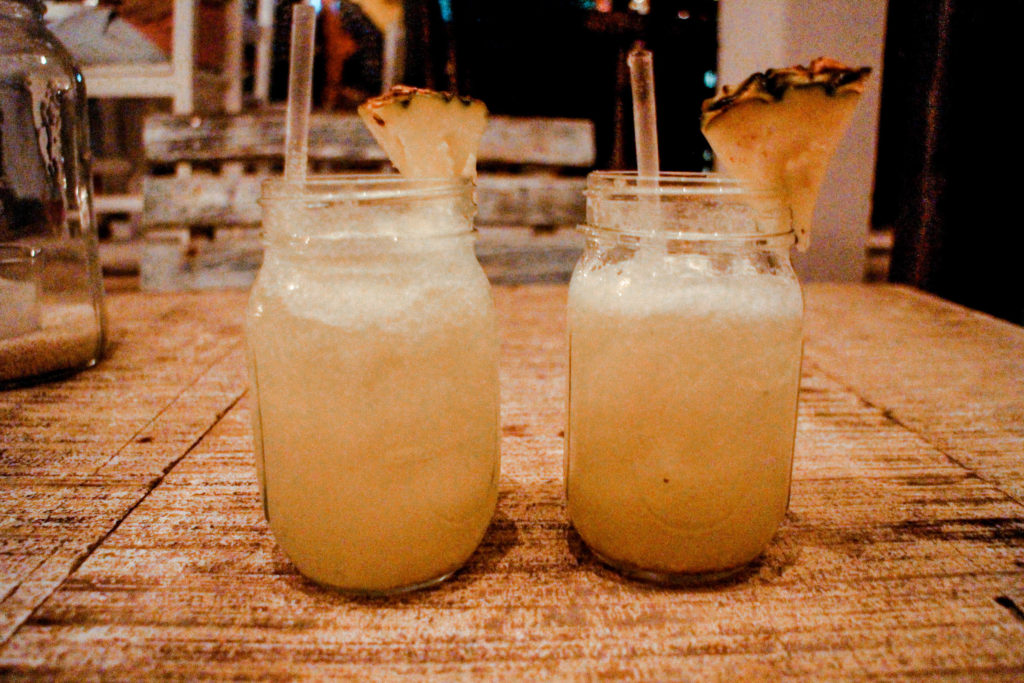 Posada Margherita have both indoor and outdoor dining. We spent the evening inside due to a big storm. It felt cosy and safe as we could hear the wind and rain pelt against the fabric walls. Definitely an option on one of Tulum's rare rainy days.
5. Antojitos La Chiapaneca:
This hole in the wall sells tacos from $1. Don't judge the quality on their price because they will be some of the most delicious tacos you'll ever try.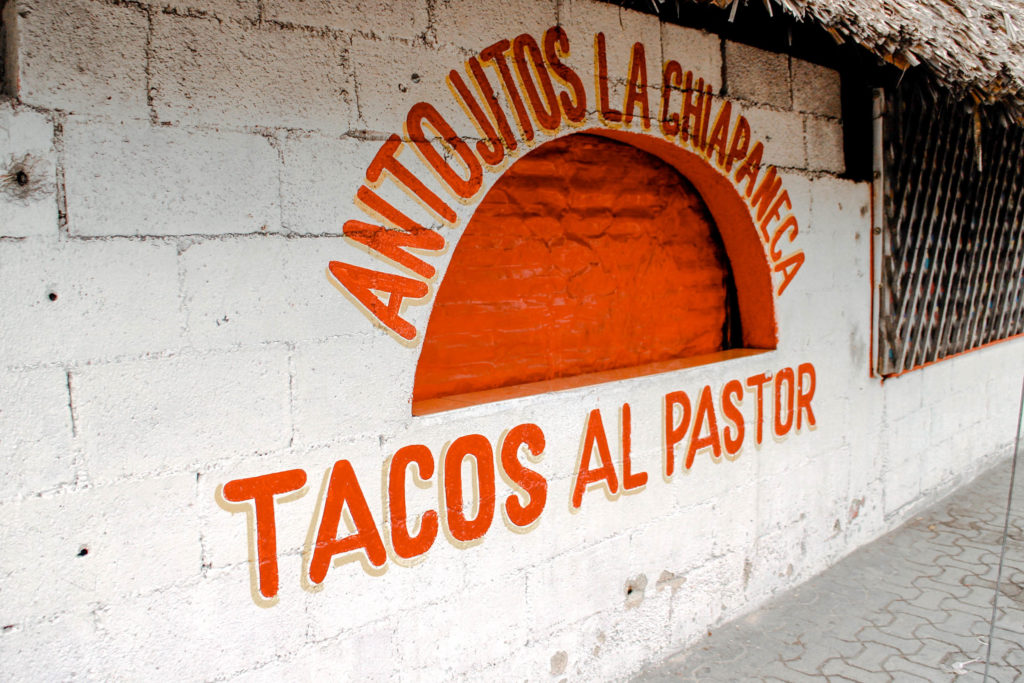 Make sure you double up on toppings for a couple more pesos – because who doesn't want extra cheese and meat? Grab and beer and have a seat on the sidewalk and take in the bustling avenue in Downtown Tulum. Always a winner.
Fancy reading up on things to do and see in Tulum as well? Click here to read more.
Check out my Tulum video here: