Stumbling upon great new brunch spots has become a real hobby of mine. As mentioned in my Tulum guide we discovered Burrito Amor, on our final day in Tulum.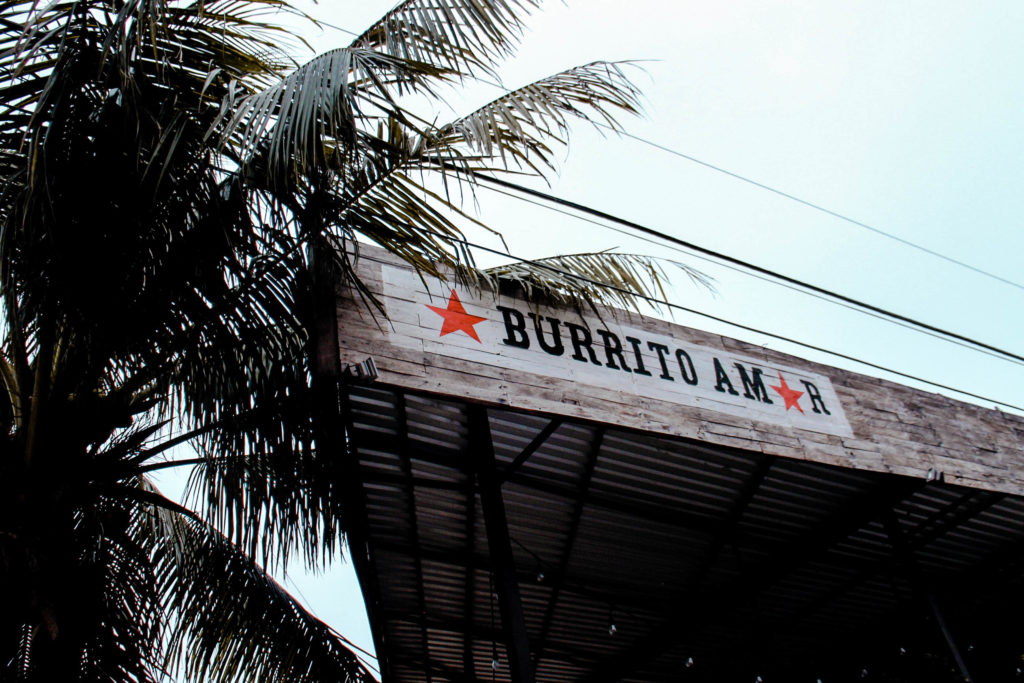 This place is a little bit of heaven for all the clean and lean juicing queens of the world.
It's situated in Downtown Tulum and can be a bit of a trek if you're heading in from the beach area, however you'll have earned your breakfast after the 30 minute bike ride.
The Drinks:
Naturally we were drawn to their vast selection of homemade delicious juices and smoothies.I went for a refreshing blend of watermelon and mint in my juice and my boyfriend opted for a honey, date and almond milk smoothie which equally, and in its own unique way, was divine.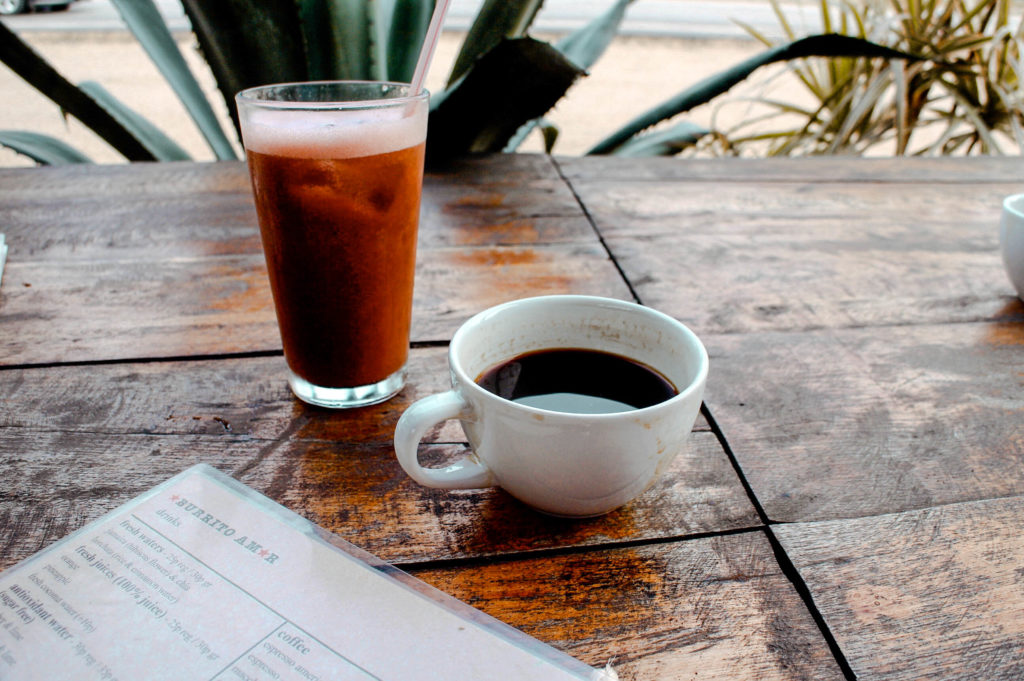 It took a little while for our drinks to arrive but this wasn't a problem as we could see the girl hacking away at a watermelon as she prepared my juice – a little reminder of how fresh everything is here. And as someone who takes their coffee very, very seriously I feel it's also necessary to add that their coffee is absolutely AMAZING!
The Food: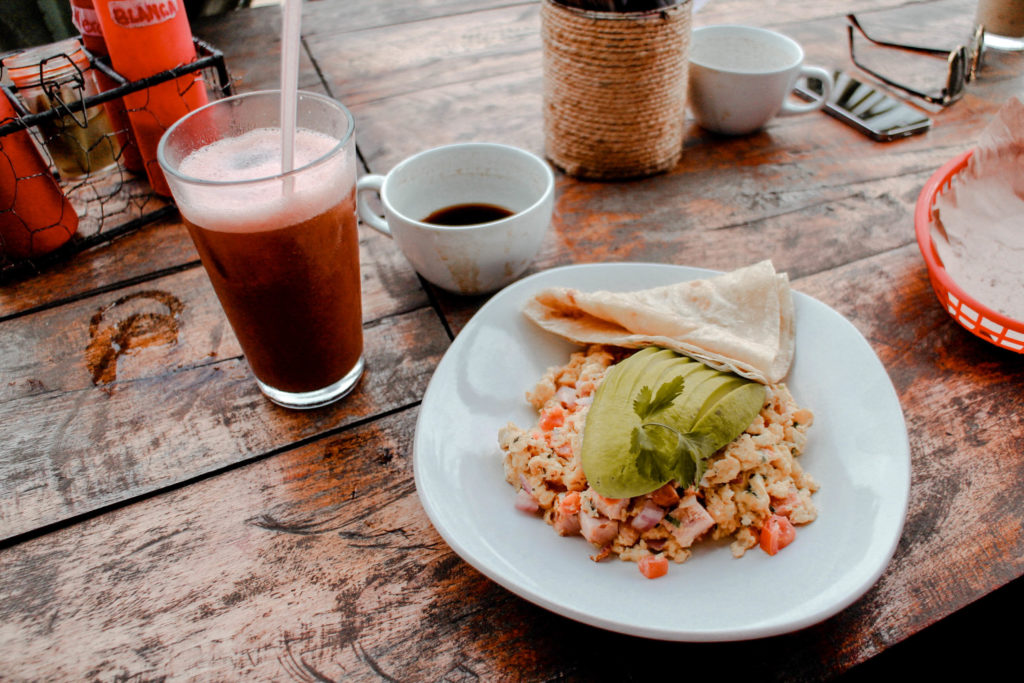 The food choice on the menu is just as extensive as their selection of drinks, and it ranges from their homemade nut granola and chia seed coconut milk puddings to Mexican eggs and breakfast burritos.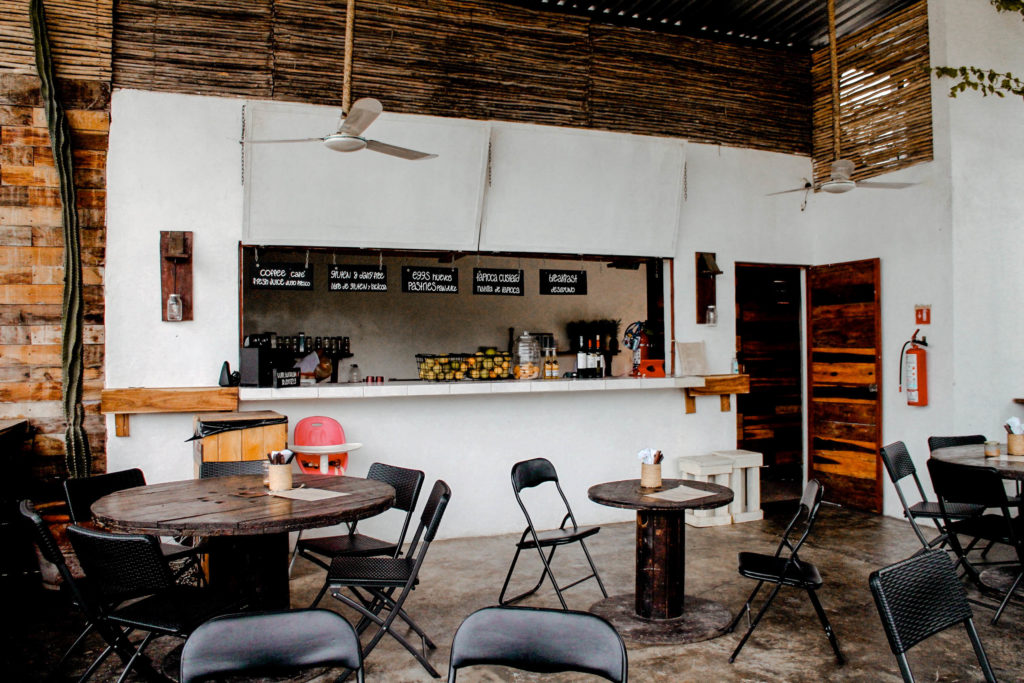 We felt that the juices and smoothies we'd ordered ticked our health kick box for the day and reasoned that we should select something a little more hearty from the menu. No regrets there – we had the manchego and ham croissant and scrambled eggs with pork and avocado with a homemade tortilla on the side. Both brilliant combinations of rich and satisfying foods.
The Atmosphere:
The white washed walls and exposed wood gives this place the classic chilled out beach vibe that is so common in Tulum.
It also boasts a very interesting menu using the freshest ingredients, but once again something that isn't uncommon in the area. The vibe here is unpretentious and very welcoming. Bearing in mind we visited Tulum in January and from what we gathered this is quite obviously low season but we couldn't get our heads around the fact that we were the only customers in Burrito Amor for the first part of the morning.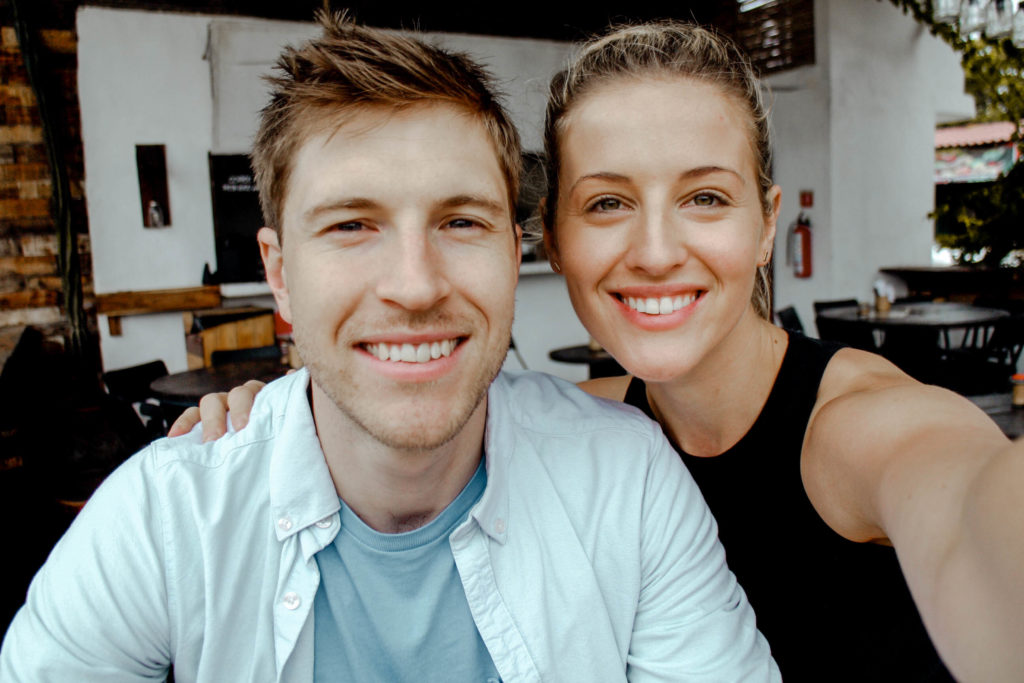 However, as we left the place had started to fill up – maybe we hadn't quite adjusted to Tulum time yet. Overall a really chilled and welcoming environment serving up great food and drinks using the freshest ingredients. It was one of our top dining experiences in Tulum.
For the complete Tulum guide click here.
Check out my Tulum video here: