As someone who completely fell in love with Havana, I can tell you 48 hours is not long enough spent in the Cuban capital. It is however enough time to see and do lots of great things here. Read on for my recommendations for eating, drinking and sightseeing in the city.
EAT
Los Nardos // Angostoría
Two of the best restaurants in Havana located in the cotton candy coloured buildings opposite the Capitolo. The food served in both restaurants is very similar. We dined on massive portions of succulent fried pork (masitas) with rice, beans and plantains. Grilled fish, slow cooked beef (ropa vieja) and rabbit were also plates that arrived at our table. The food was cheap (about 7 CUCs per head) and absolutely delicious. If we'd had more time in Havana we'd have returned here to stuff our greedy little faces again and again. Los Nardos is located on the first floor and Angosturia on the top floor.
Delfrente 303
This recently opened restaurant on Calle O'Reilly was launched by the owners of 403 which sits across the road. The place became so popular they've created a second restaurant to accommodate all their diners. If you had to pick between the two go for Delfrente 303. The pork tacos are absolutely divine! They have a great selection of food in tapas style dishes. The portions aren't huge and the dishes are more interesting than the regular pork, rice and beans that is available in pretty much every restaurant in Havana. The restaurant is chic and the prices aren't as expensive as you'd think they'd be.
La Guarida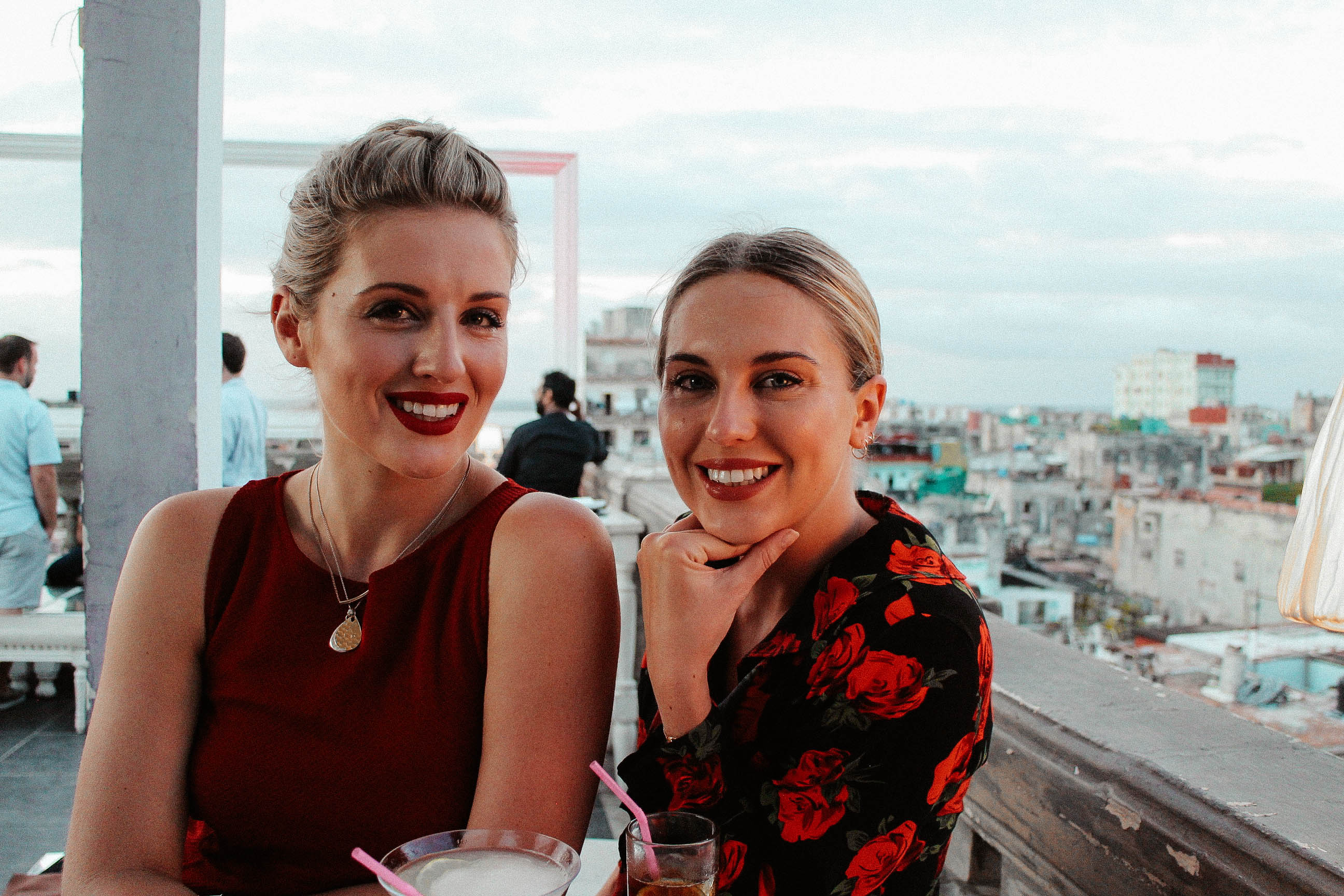 Havana's poshest restaurant is on every travel list going, and rightly so. La Guarida is located on the top floor of a run down, dusty building. The rooftop bar boasts incredible panoramic views of Havana so make sure you arrive for a drink before sundown. Request a table on the terrace to dine outdoors and take in all the views. The food served here is exquisite and gives you a taste of Cuban classics served in a modern fusion style. The snapper is served with a lemon and coconut bisque and the tenderloin steak is accompanied by a rich chocolate sauce. Finish off your dinner with espressos laced with Havana Club 7.
Not to be missed when visiting Havana. Make sure you reserve a table – you can do this through the concierge at your hotel.
Doña Eutimia
A classic cuban restaurant located in the centre of Habana Vieja. Famous for its stuffed plantains, pork and beans. We dined on Cuban classics here as well as trying out the daily specials – grilled octopus and shrimp stuffed avocados with pineapple jam. The meal was once again great value for the quality of the food.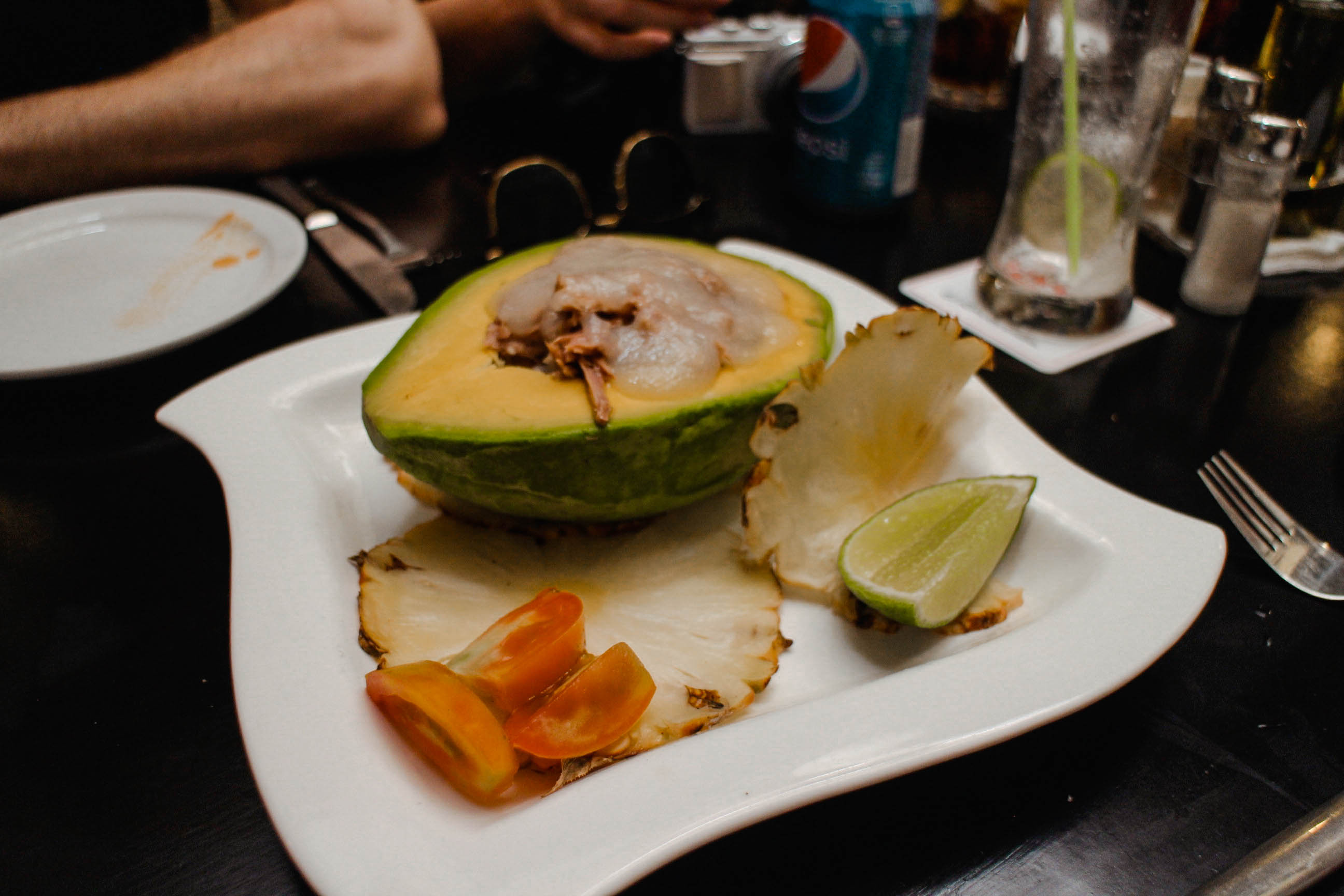 * All the restaurants recommended here are privately run paladar restaurants. The government run restaurants are renowned for having poor choice and quality of food. If I can recommend anything it is to dine out in privately run restaurants in Cuba – this means the food served here is local to the country and not imported. It's also supporting the new string of start ups in Cuba that have popped up since the entrepreneurial laws were relaxed.
DRINK
La Floridita
Home of the daiquiri and a Hemingway haunt. Go here instead of Bodeguita del Medio where Hemingway famously drank mojitos – it's very overcrowded with the added bonus of hoards of tourists snapping pictures of you drinking mojitos.
La Floridita is filled with a mix of tourists and locals all enjoying fresh and zingy daiquiris whilst listening to live Cuban music.
Hotel Saratoga
If you ask anyone about this hotel their response will be "where Beyoncé stayed," well if it's good enough for Queen B it's good enough for us. The stunning hotel bar boasts an extensive cocktail list including Cuban classics like mojitos, daiquiris and cubatas.
Sip on these delicious cocktails to the backdrop of stunning classical music played on their grand piano. We came back here two nights in a row to listen to Mario play. A perfect evening in Havana.
DO
Ride around Havana in a vintage car
The city is heaving with old fashioned cars. Drivers will take you on tours lasting between 1 and 3 hours around the city stopping off at major tourist spots – Revolution Square, El Malecon, Politico. Top down enjoying the sunshine and the breeze is a great way to see Havana.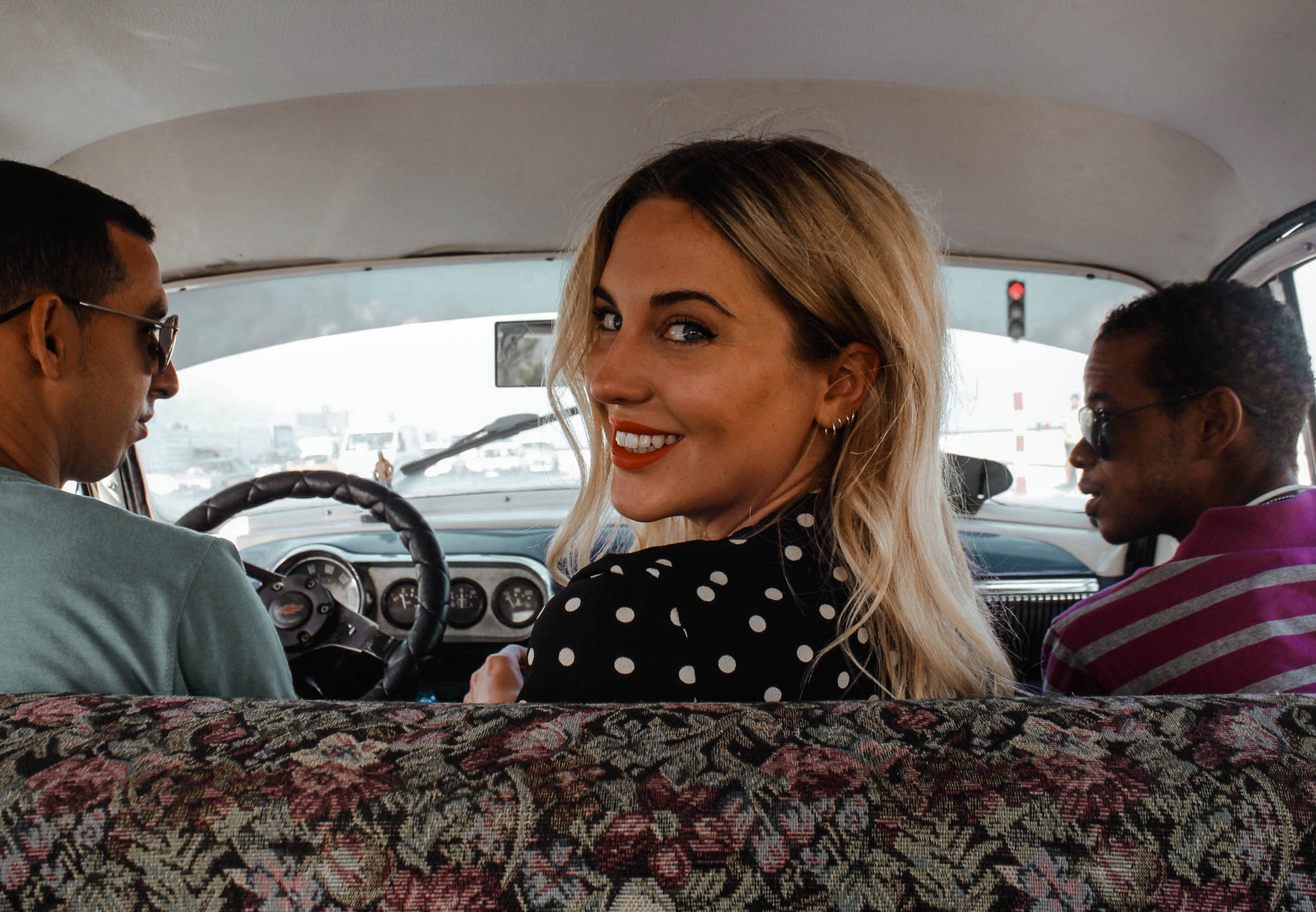 Prices are competitive and you'll find men jumping at you on every street corner offering car rides. This isn't something you have to book in advance.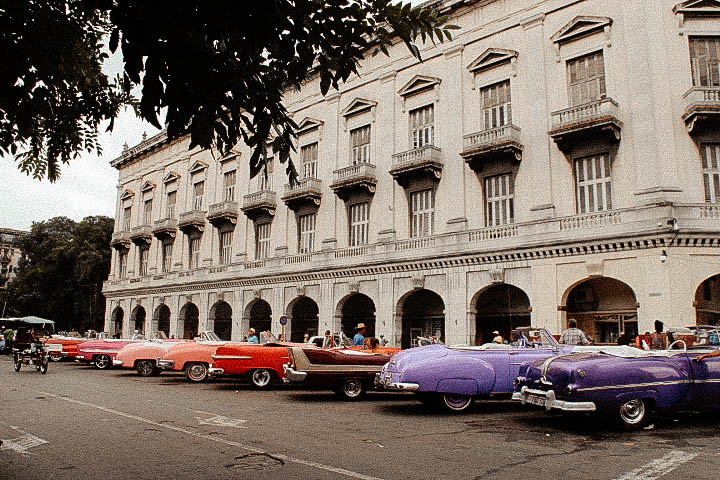 If anything it would be better to walk the streets around Parque Central where all the cars line up and pick the car you'd like to ride in.
Just remember the cost of the tour reflects the make and model of car – the more well kept the more expensive the tour will be. They can range from ($25 to $100 CUCs per hour).
Walking tour of Havana Vieja
As fun as it is to ride around Havana in an open top 50s American car, it only gives you the sights on the outskirts of Habana Vieja.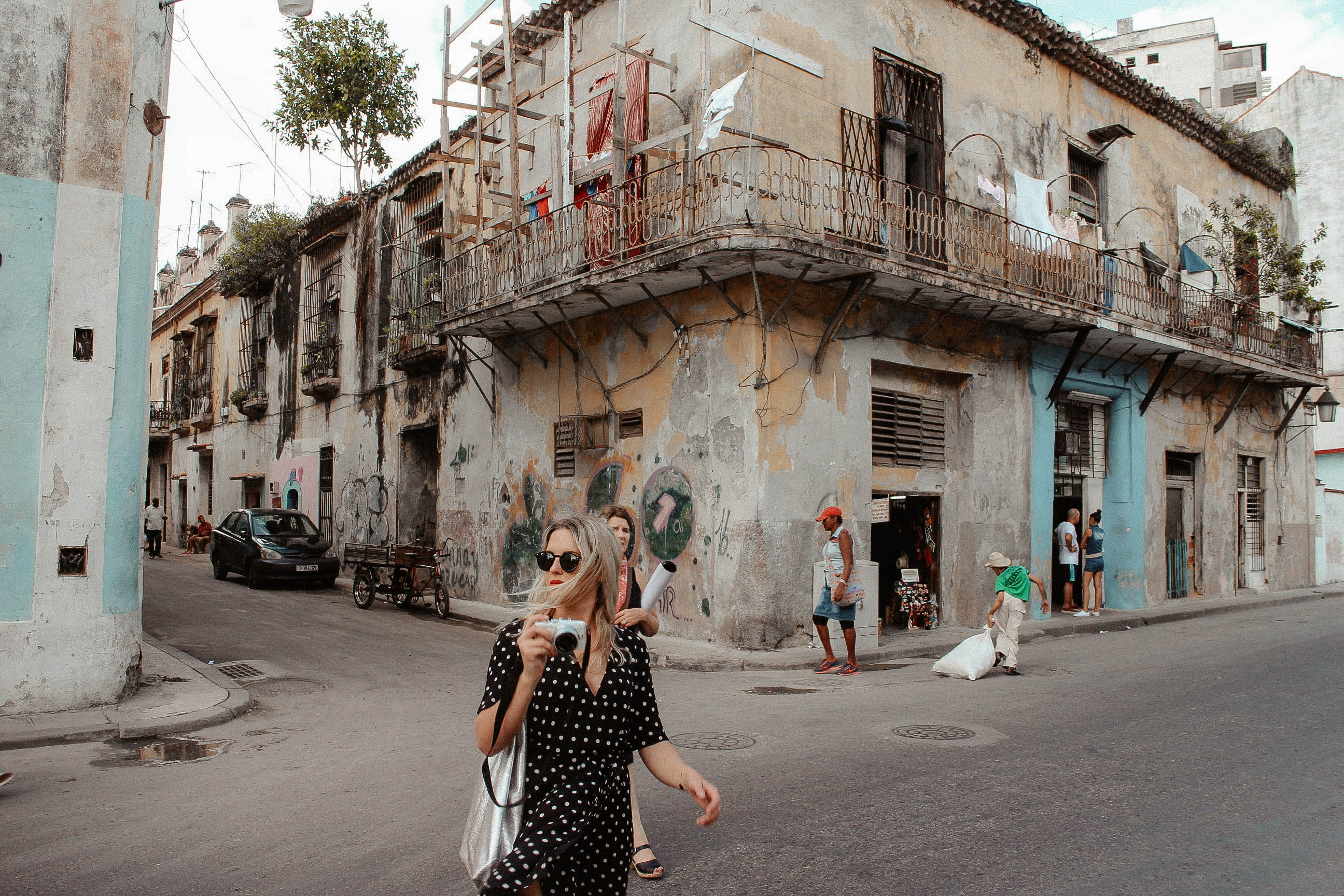 The old town is a labyrinth of little streets that are best explored by foot. You can either do a guided walking tour of Havana or just get lost in the streets yourselves. We did both. I preferred the latter.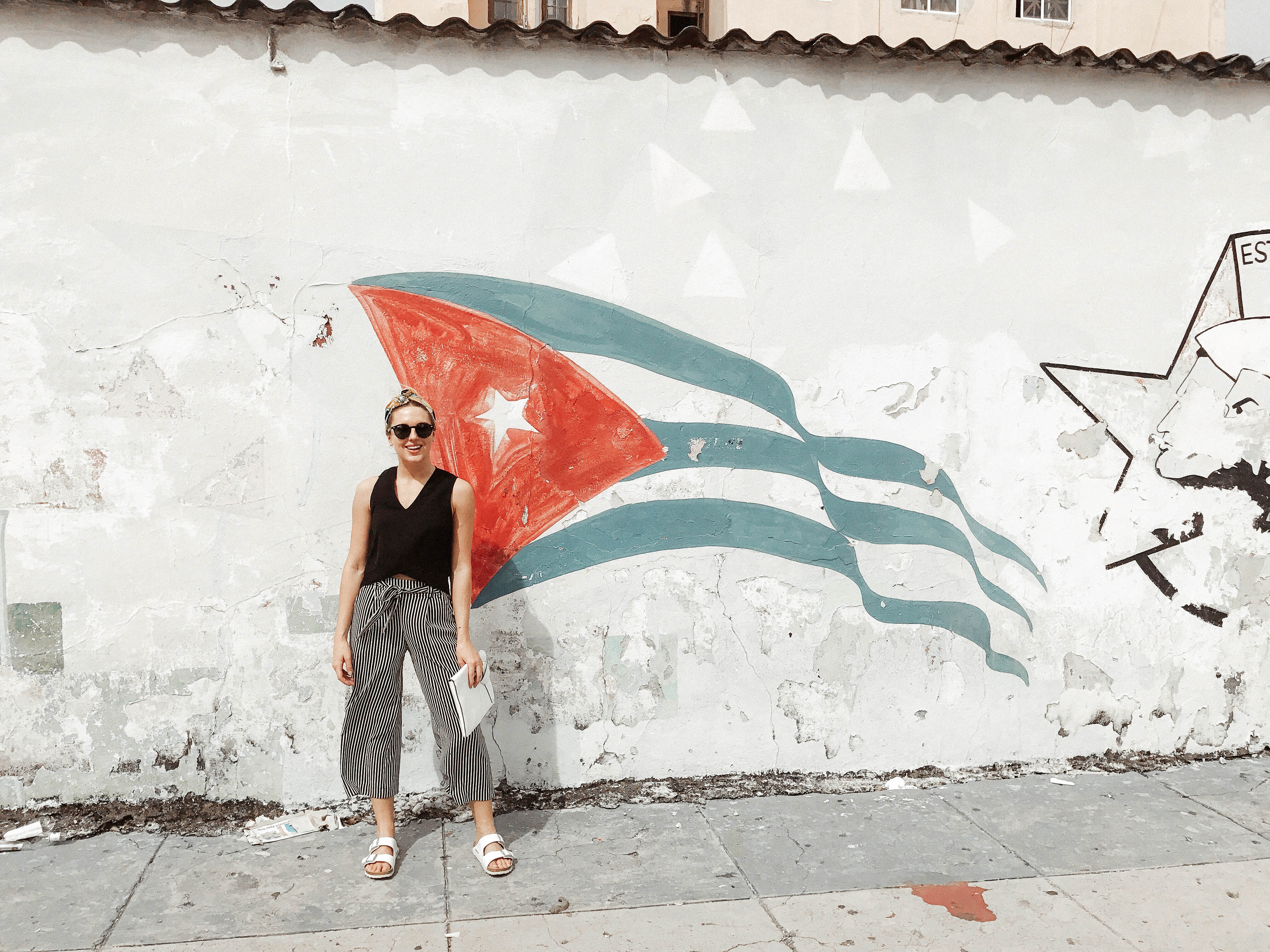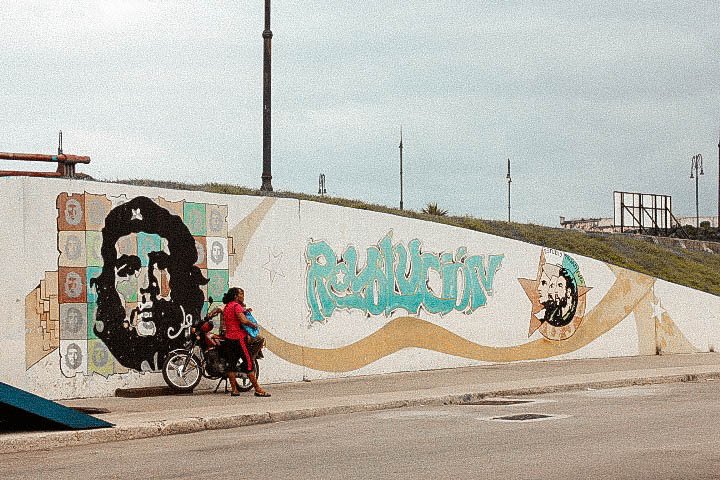 Watch the ballet
Cuba is famous for its ballet and The National Festival of Ballet begins in November. Written by Alicia Alonso, Cuba's most famous ballerina, The National Cuban Ballet School will be performing Dido in their home country before embarking on their international tour. Unfortunately we visited too soon to be able to see the show, however we managed to charm our way in to watch them rehearse one afternoon.
It was so beautiful. Getting tickets to the ballet is an absolute must if it's running during your time in Havana. Click here for prices and availability.
Stay
Hotel Saratoga – set in a classic colonial style building overlooking the famous Capitolo, Hotel Saratoga is Havana's most beautiful hotel. Boasting great bars and a rooftop pool, this place is the perfect escape from the hustle and bustle of the Havana streets.
Air B&B – new to the island, Cubans can now host their homes on Air B&B. This is great way to meet locals to pick up tips and recommendations for Havana. It is also a lot cheaper means of accommodation.