Happy New Year everyone!
On New Year's Eve we sat around reminiscing about 2016 and what the highlights of it were for us. Without a shadow of a doubt our trip to Valle de Viñales was the greatest day of 2016 for me.
Surrounded by the ones I love most in this world, we set off on a little adventure in Cuba. I met some fascinating people, and learned some incredible things about how other people live in this world. It was an eye opener, but also a beautiful day and one I'll never forget.
South West of Havana lies the Valle de Viñales national UNESCO heritage site. If you can sacrifice a day away from the capital, it absolutely should be spent here.
We departed Havana at 5am and set off in an old American vintage car. A three hour drive ricocheting along the deserted roads took us to a little farm in the heart of Viñales.
Josvani, our wonderful host, saddled up the horses and we set off from la finca on a five hour horse back ride through the valley.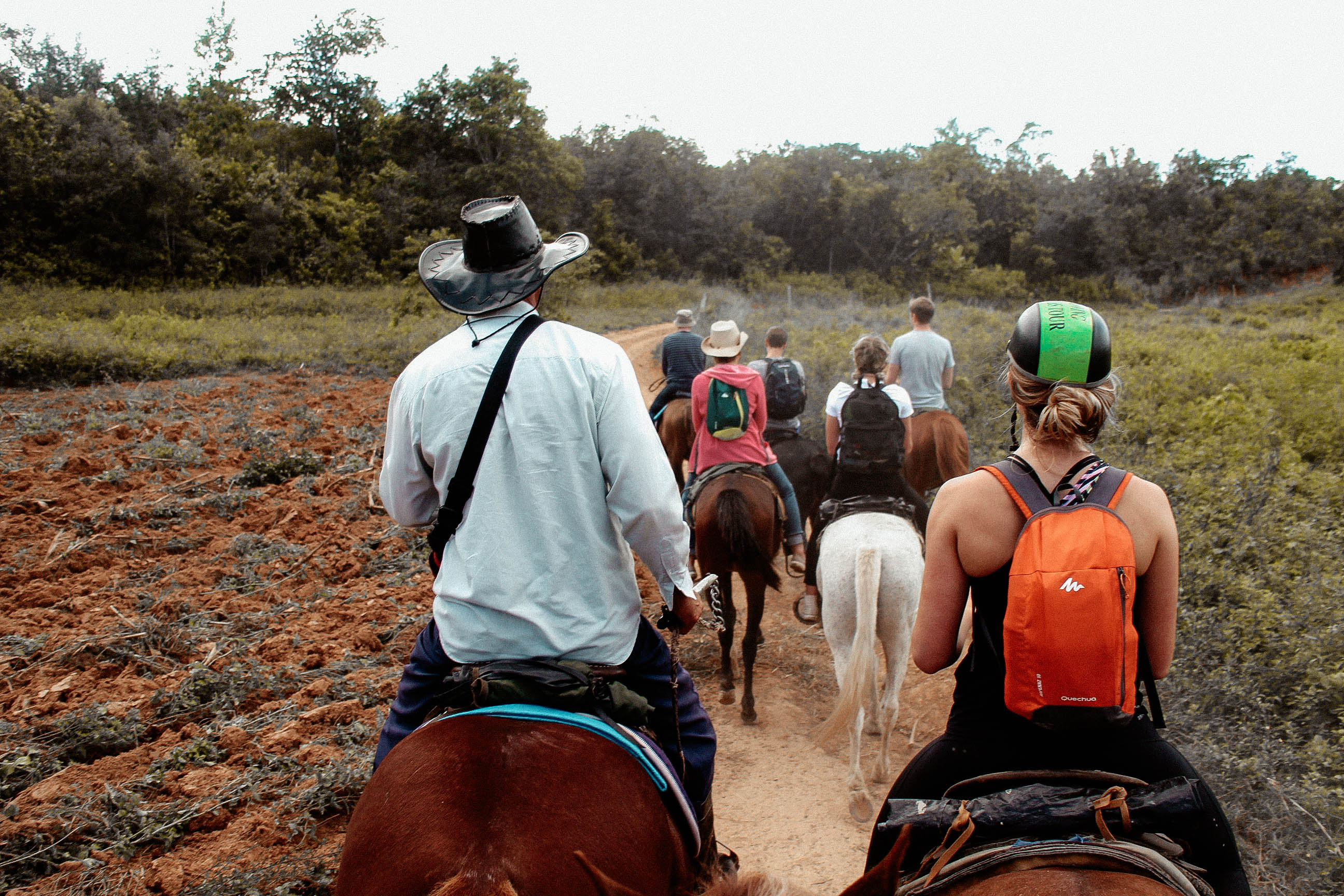 As someone who isn't the most confident horse rider I was a little shaky at start, however once we got going I figured I better get used to it so the next five hours would be more bearable. I sit here now feeling humbled at how fun it actually was!
(Photo credit @stylelobster)
Josvani paired us up with horses that he thought suited us, he couldn't have paired them more perfectly. Much to my mum's dismay her horse was most content at the back of the pack – something she tried to alter constantly.
About an hour in we arrived at Luis' tobacco farm and coffee plantation.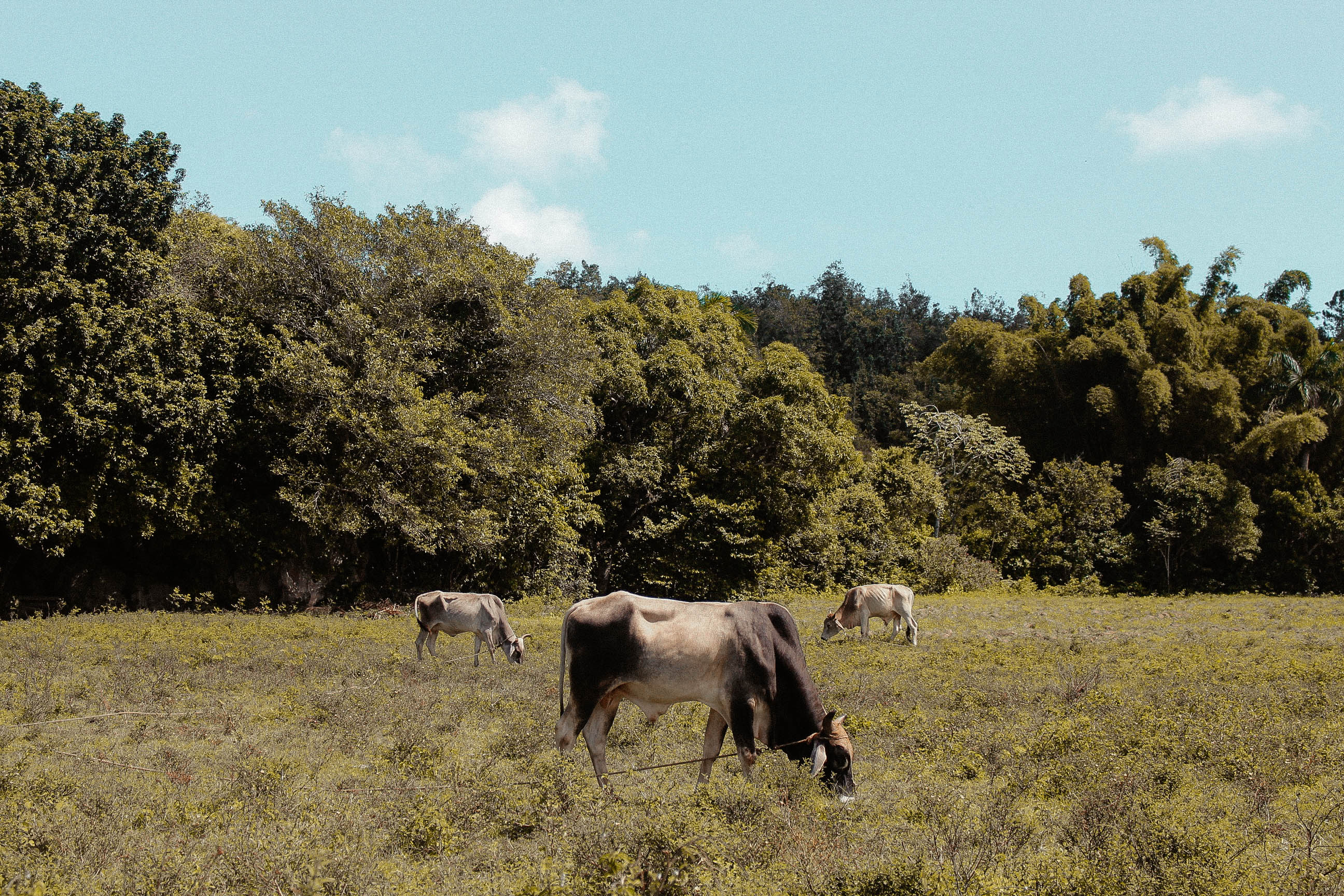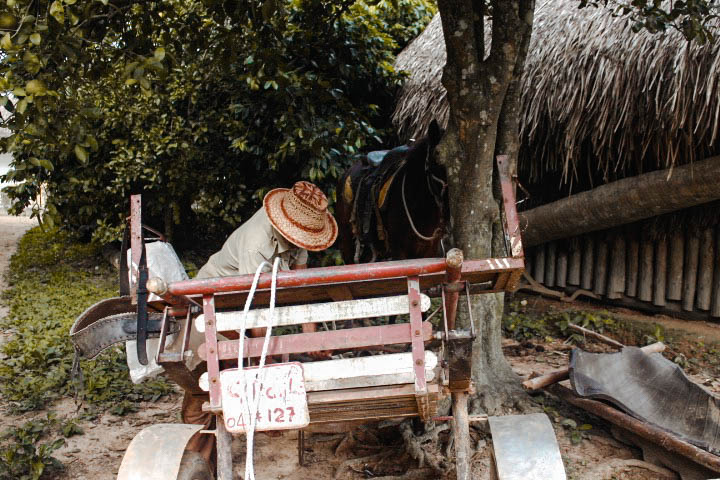 It was such an honour being welcomed into Luis' home where he showed us how he makes cigars and coffee.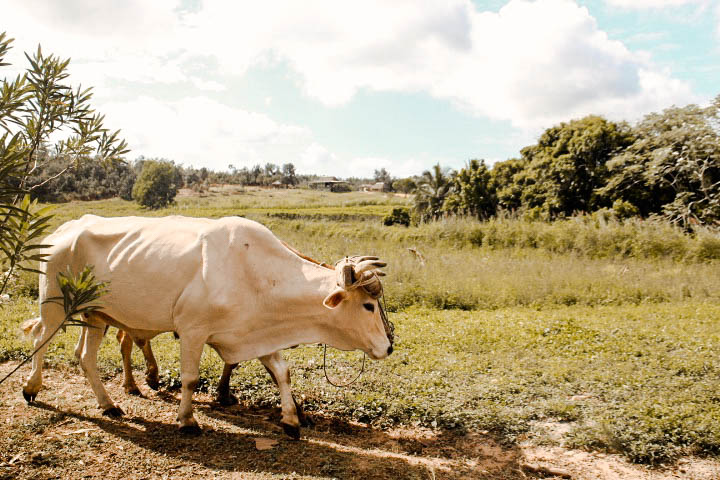 We were first shown how Luis preps the coffee beans after growing them and drying them out. After smashing them up in what looks like the world's largest pestle and mortar each individual bean is de-shelled by hand. A lengthly process for great coffee!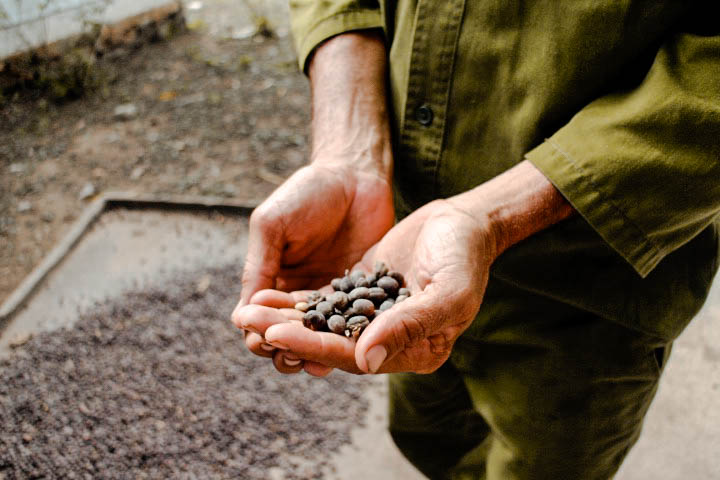 Luis then walked us through the process of how he harvests and treats the tobacco leaves. The process takes months from the first harvest, to drying and fermenting them, and finally rolling them into cigars.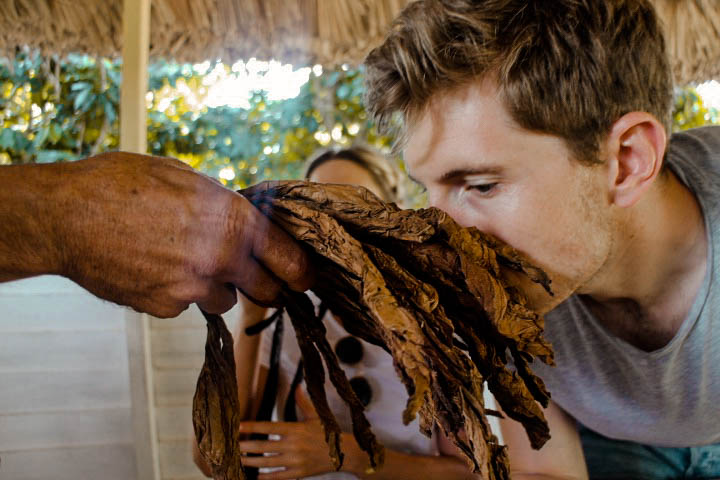 Did you know that 98% of the crop is to be given to the Cuban government under communist law? 2% of the portion is allowed to be kept by the farmer and privately sold on.
To make these famous cigars, Luis ferments the leaves with rum, lemon and honey. No chemicals added, just pure leaves.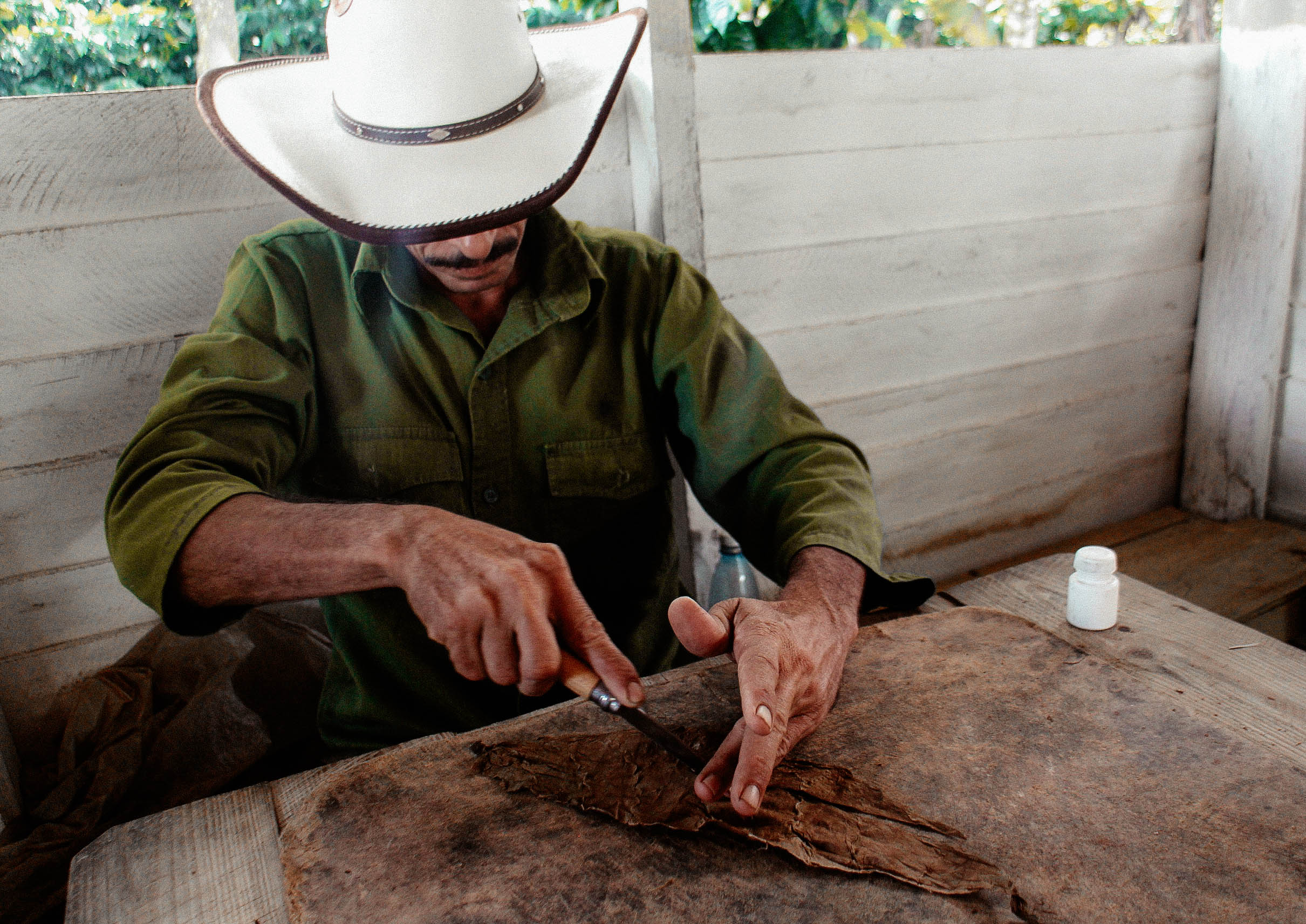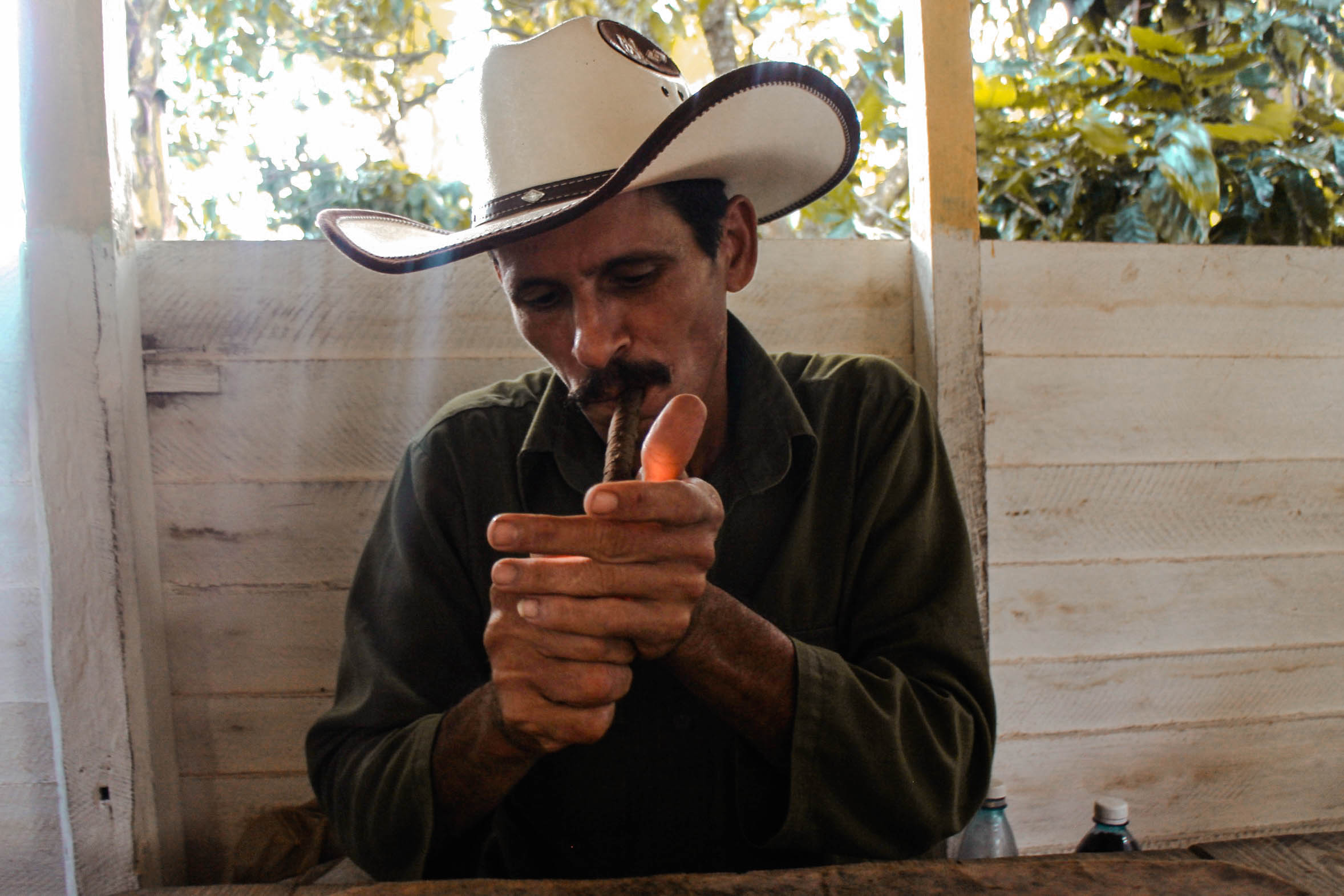 Watching this farmer roll the cigar in front of us was mesmerising. Once finished, they were dipped in honey and smoked.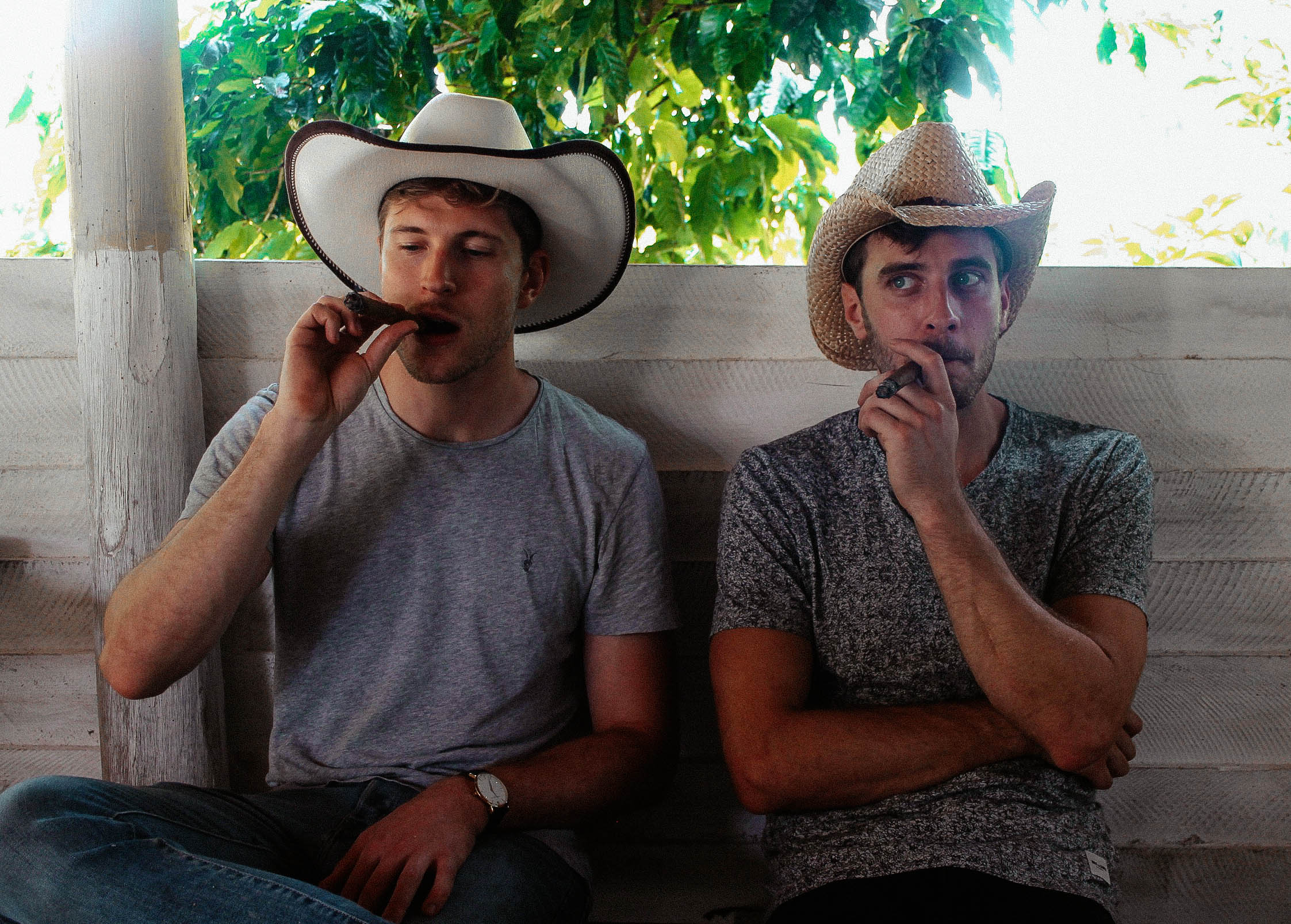 We spent the next hour at Luis' farm passing round these incredible cigars. I'm not a smoker but there was something so cool about being here watching this man roll these cigars from just leaves and then getting to smoke them. The leaves sold on are inevitably mixed with chemicals and other ingredients so if you want a real Cuban you have to come to the source.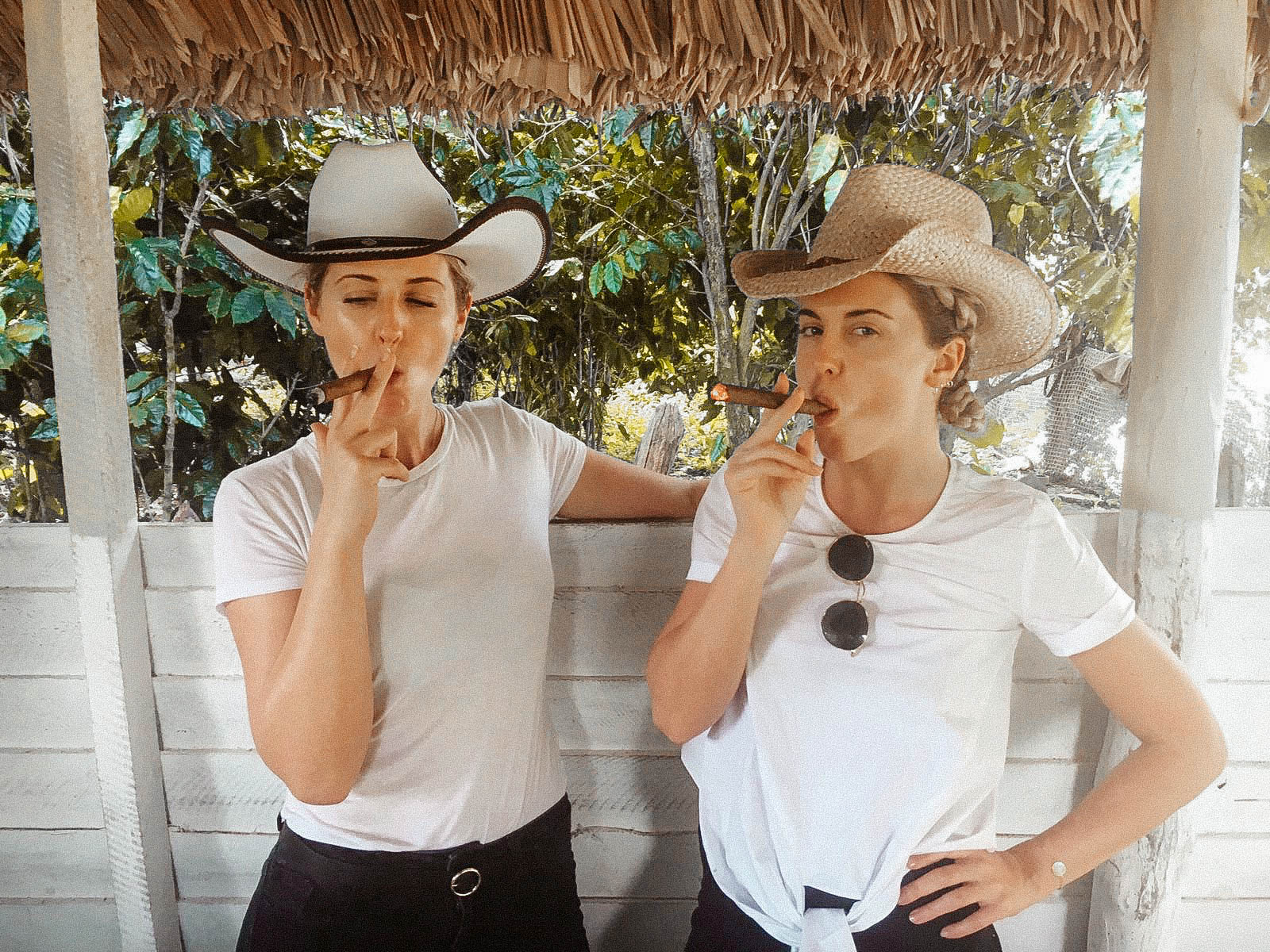 Saddled back up and continuing on our trek through Viñales in this sensational heat, our next pitstop was for a little hydration. We pitched up at this beautiful lake with a little wooden shack serving up local delights.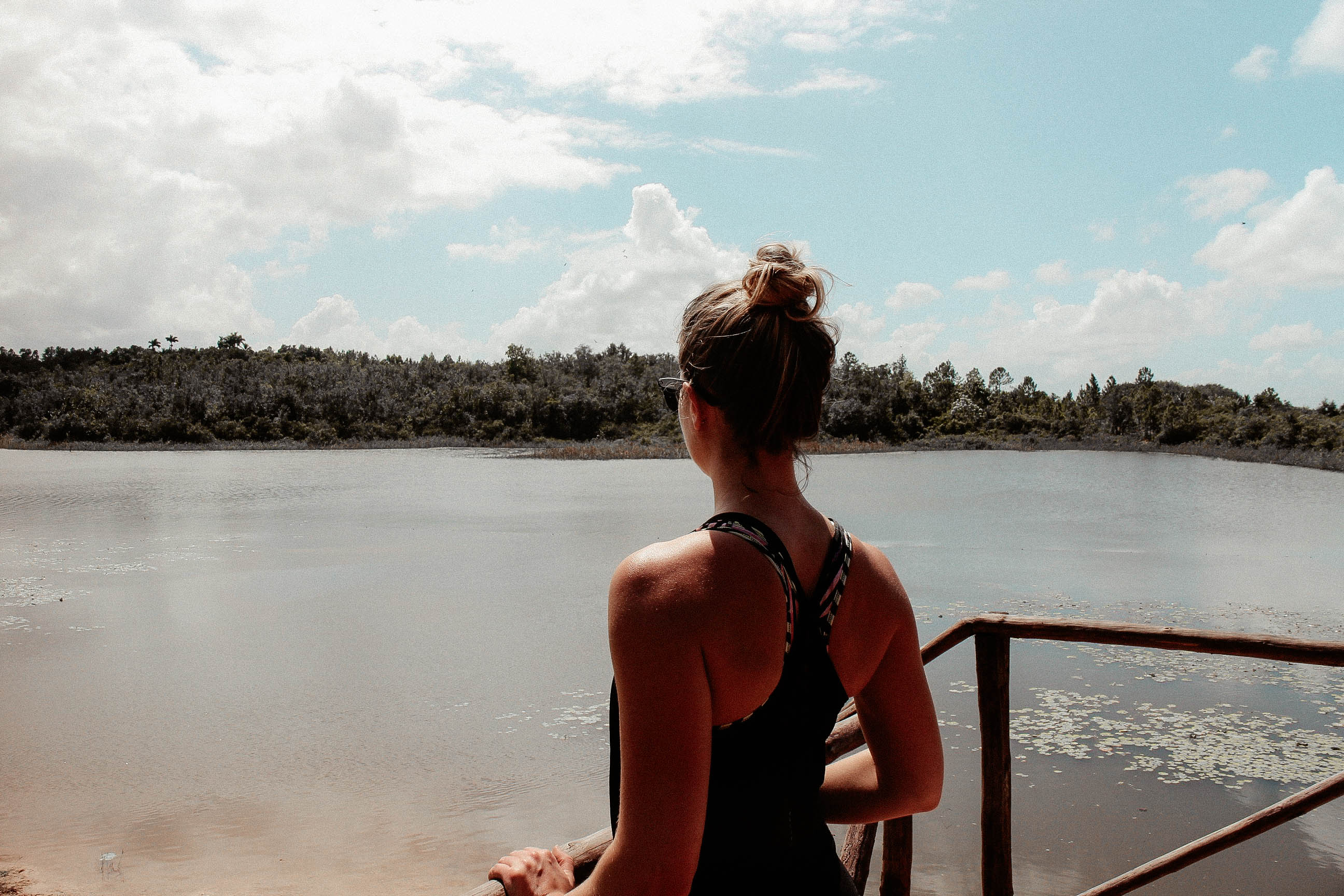 We sipped on sugar cane juice with lime, honey and rum. This refreshing cocktail became our favourite drink during our stay in Cuba.
We even watched our bar tender, cigar and all, make our sugar cane juice in front of us.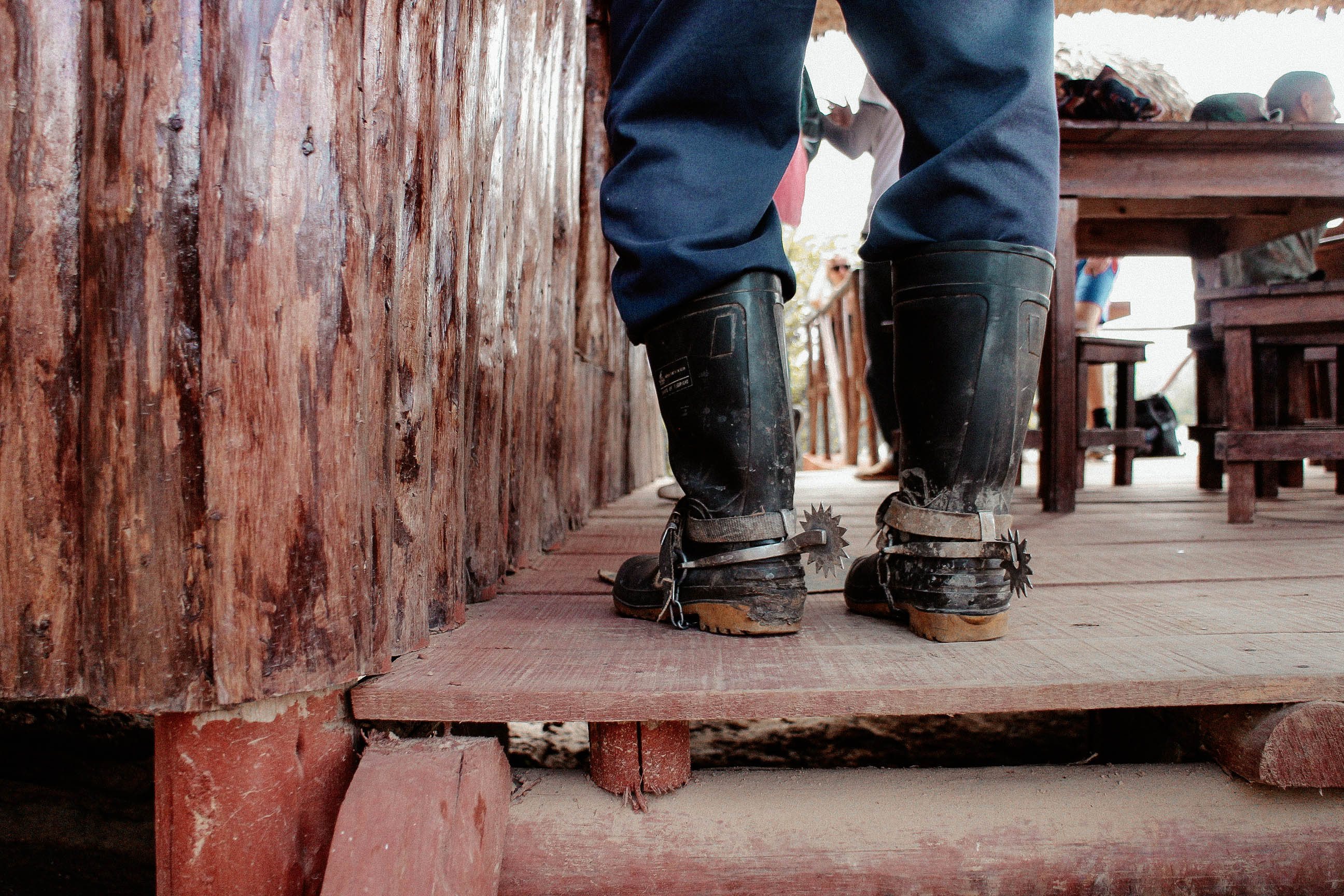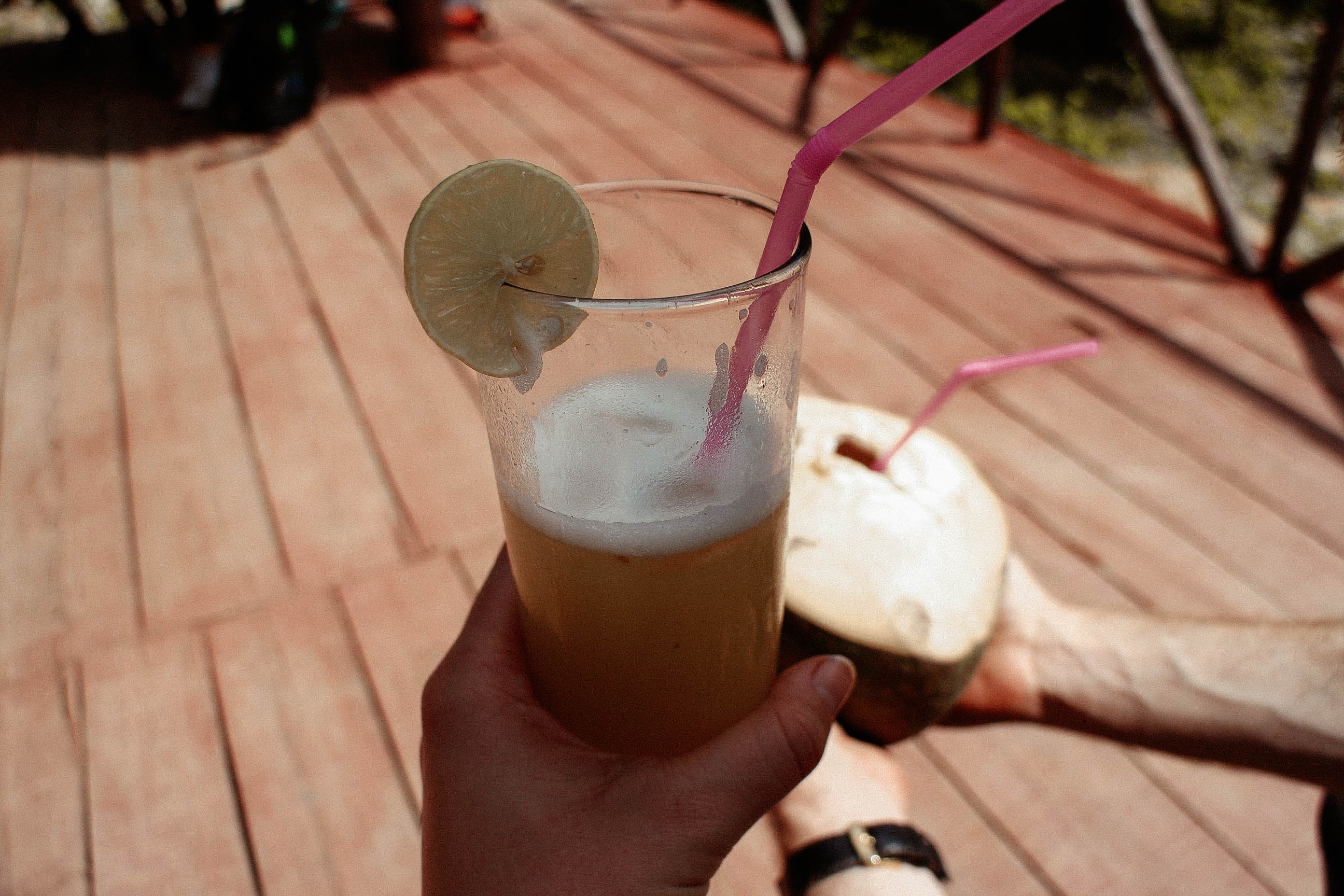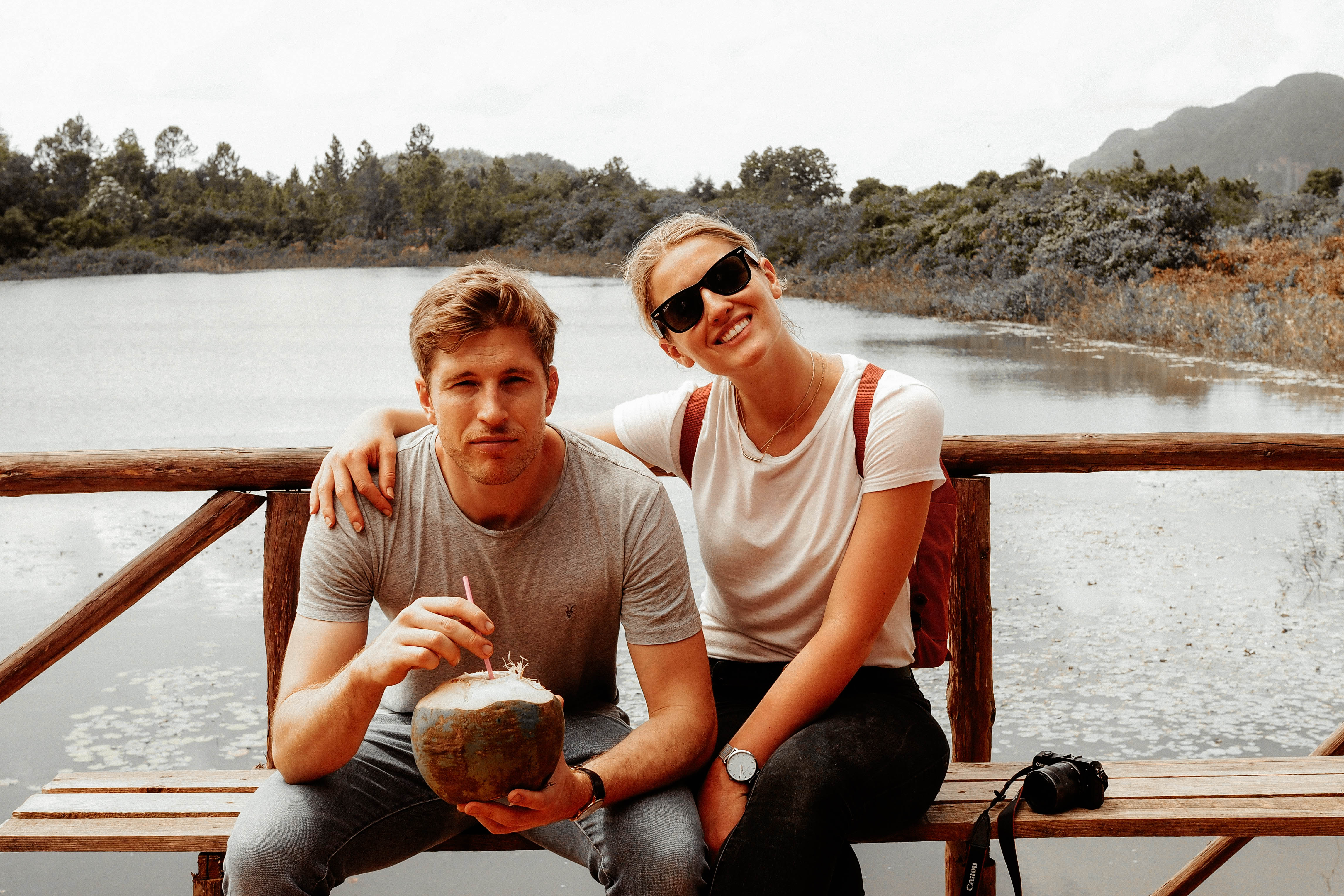 Cheers!!
A little further on in the trek it was time to say goodbye to our host and horses and tuck into the feast that awaited us at Finca Agroecologia El Paraiso.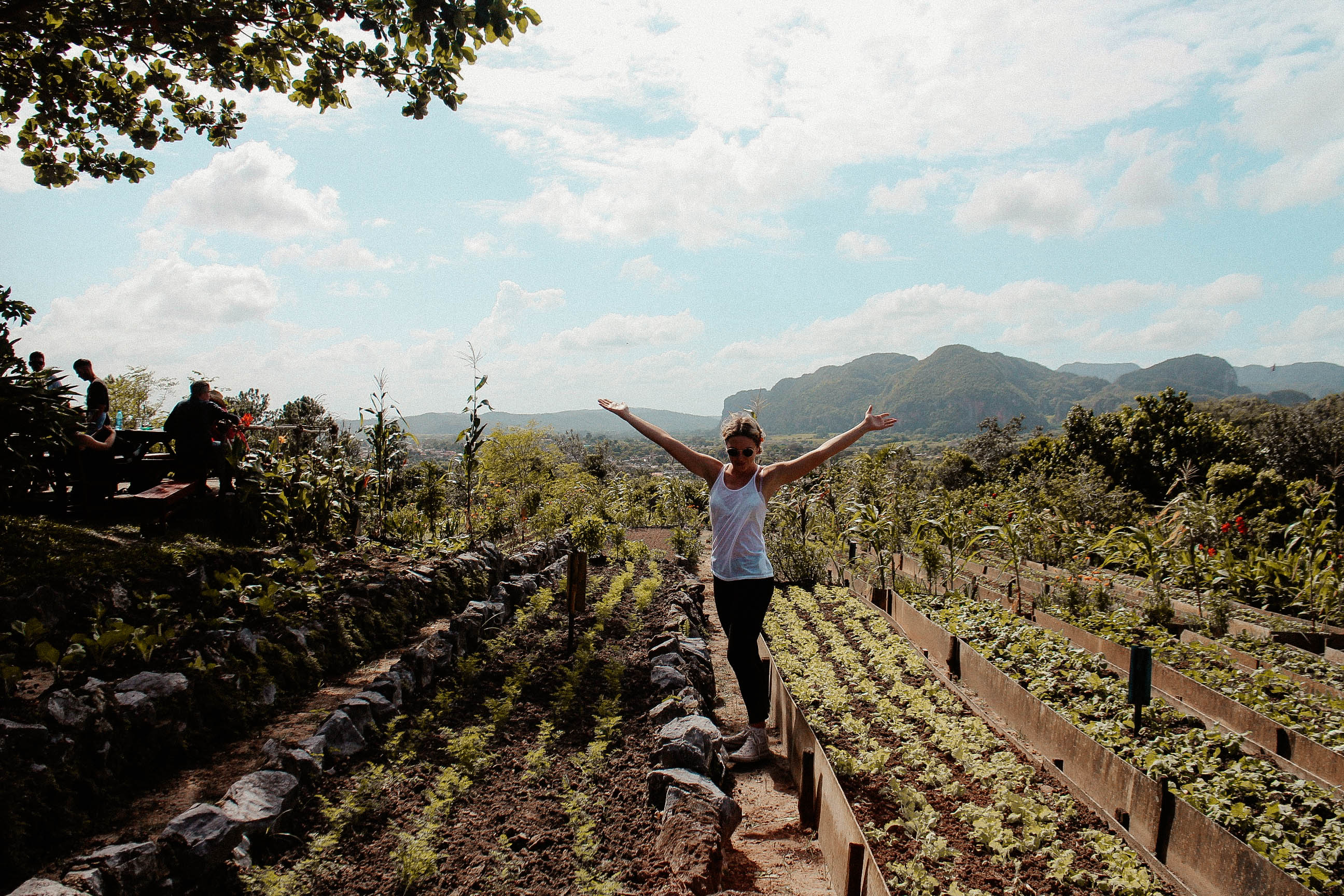 All the vegetables are organic and are grown on site and the meat is locally sourced. There was no menu, the food just kept arriving at our table.
We dined on plantains, rice, beans, pumpkin, pork, chicken, fish, and skirt steak.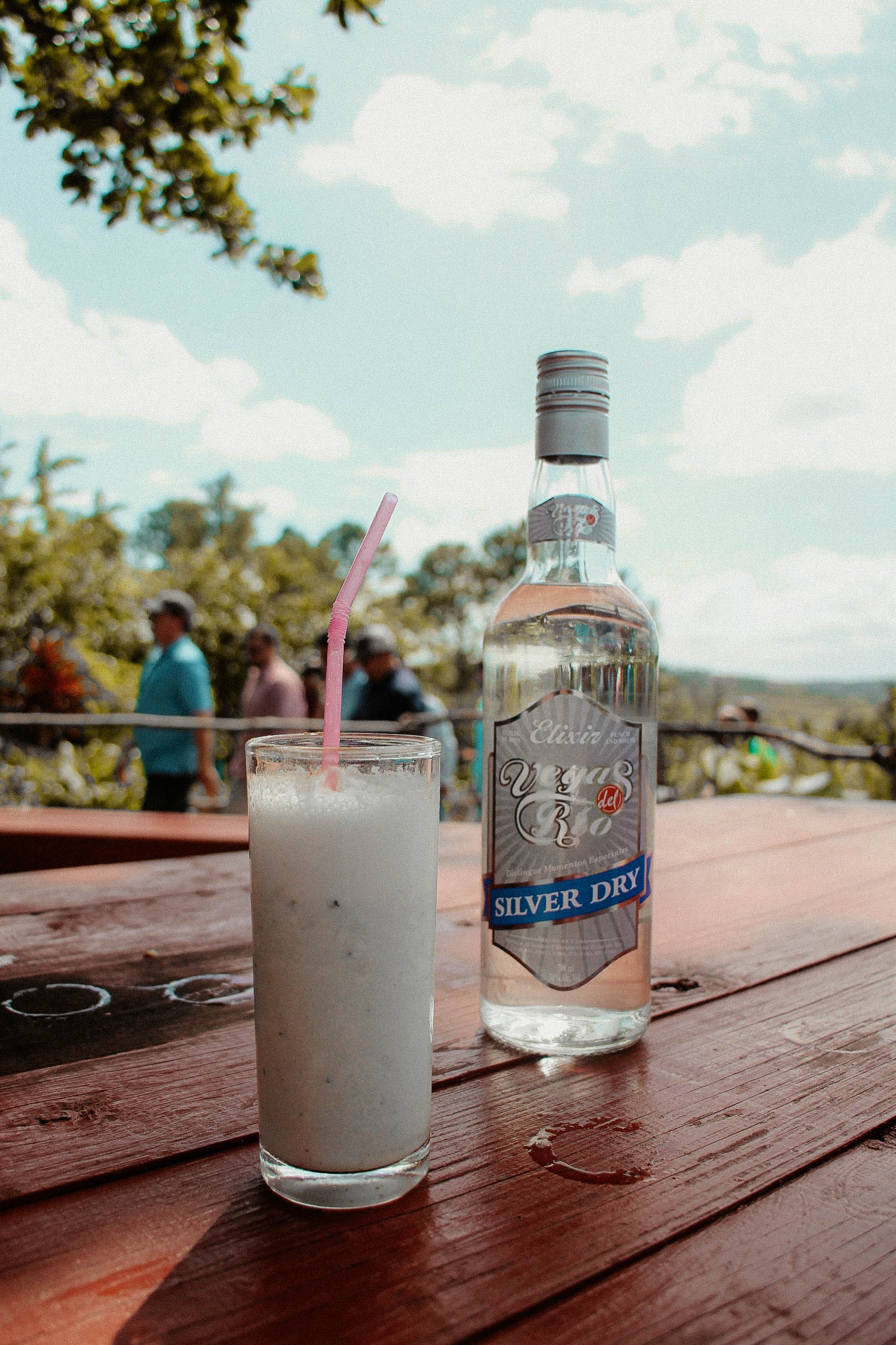 Washing it all down with delicious coconut cream, rum and mint cocktails.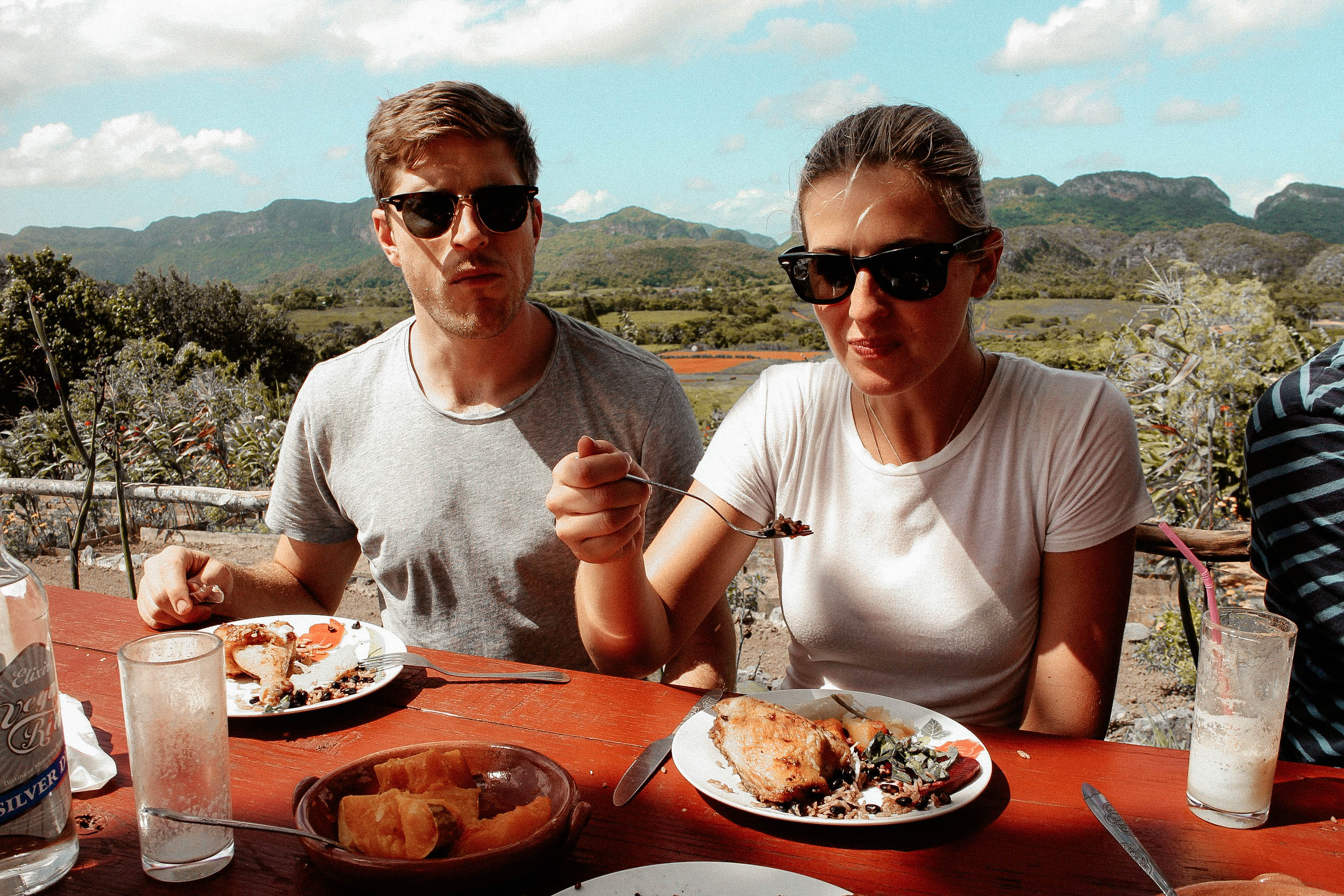 It was by far the freshest and most delicious food we ate during our whole stay in Cuba.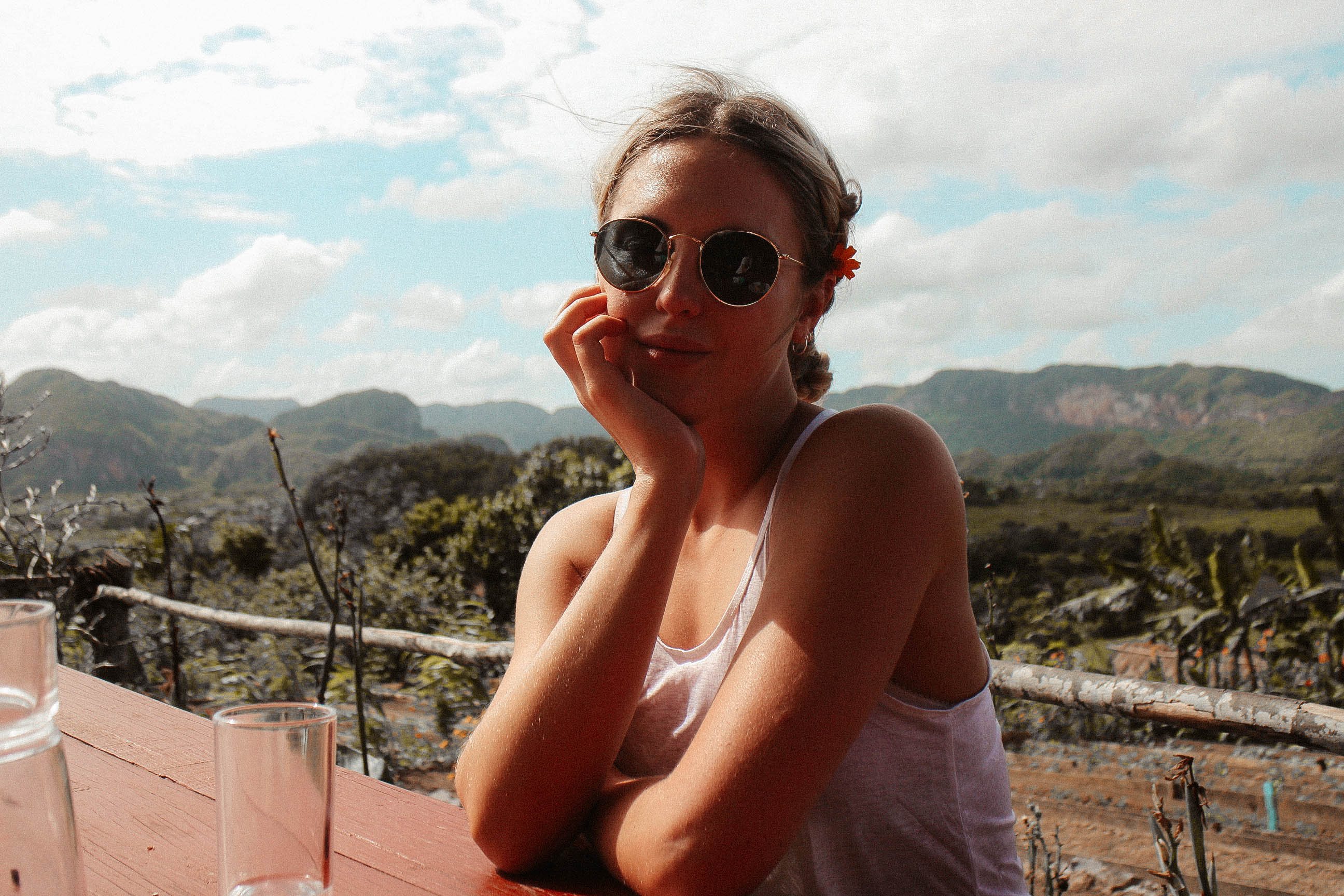 The view wasn't too shabby either.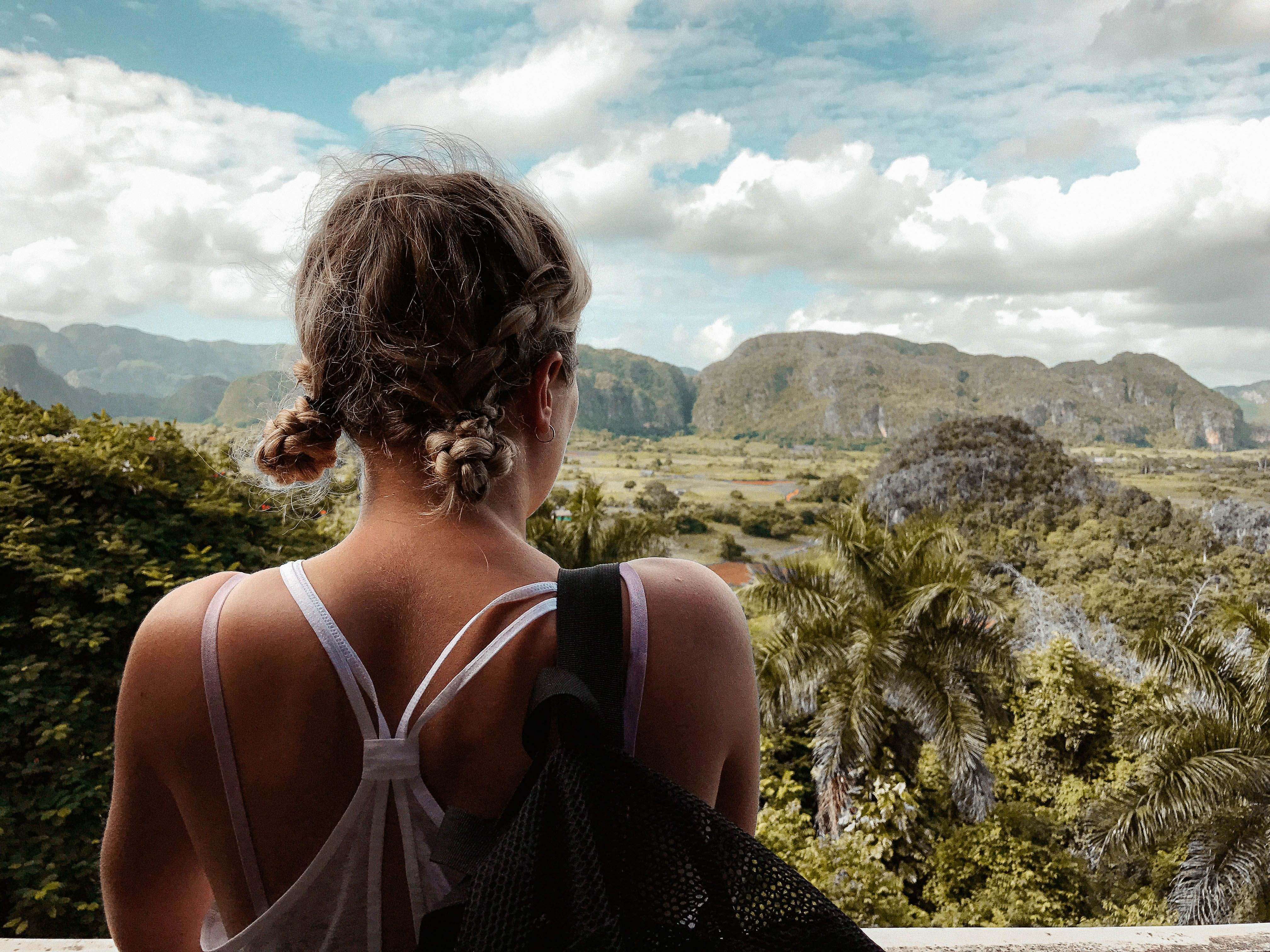 If you aren't planning on doing an overnight stay in Viñales then organising a day trip with Knowing Viñales is by far the best option to see and do as much as possible. We even made it back to Havana in time for cocktails!
The tour includes transport from Havana, horseback riding tour, tobacco farm and coffee plantation tour, visit to a cave and lake, lunch at Finca Agroecologia El Paraiso. The cost is 655 CUC which is about $90 per person. To book your excursion click here.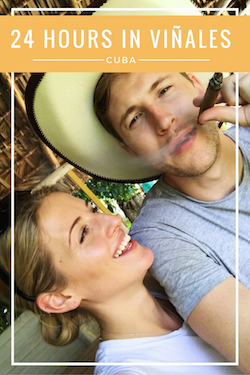 Pin me for later!