The Pig Hotel brand has become somewhat of a phenomenon in recent years. In an era where it's cool to stay in and JOMO has replaced FOMO, The Pig caters to clientele that crave a city detox 2 hours from London. Seeing as 2020 is going to be the the year of the Staycation it's the perfect time to book yourself in one of the UK's best hotels.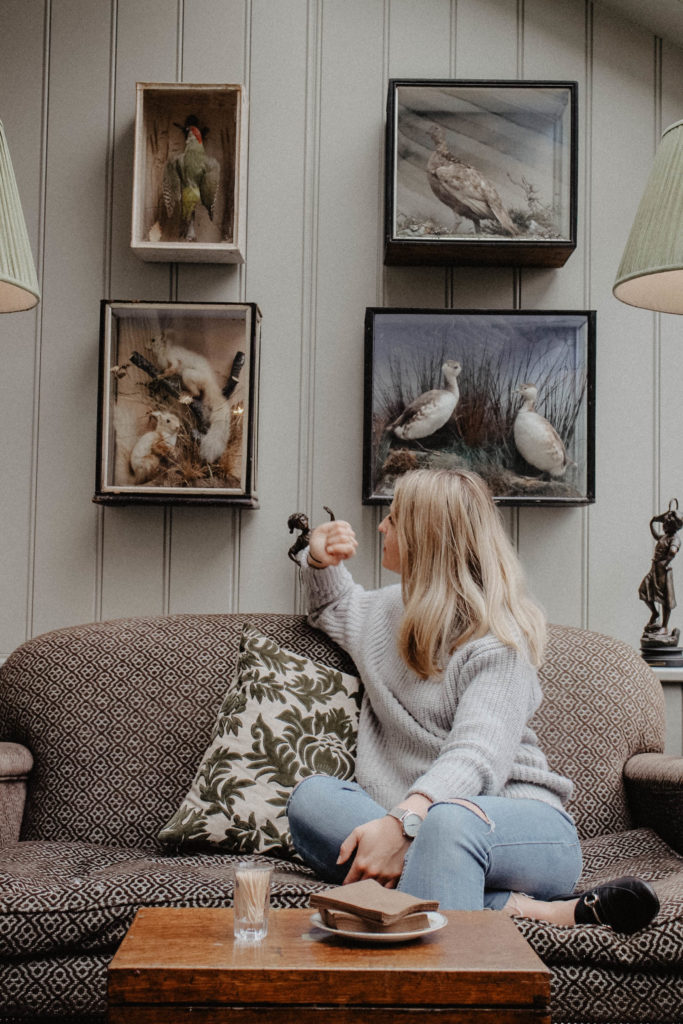 Since opening its doors in 2011 The Pig Hotel in Brockenhurst has seen a number of other luxury Pig Hotels pop up in neighbouring rural lands. Yet it need not worry about its loyal customers trading in their staycations for newer and shinier Pigs elsewhere. As the pioneer of the Pig movement, this hotel is the ultimate country retreat. Cosy yet grand farmhouse suites, a restaurant that's part of the Michelin Guide and all set in acres of woodland for long welly stomping country walks. It has it all.
The Hotel:
The interiors are country chic. Think beaten up leather arm chairs, opulent velvet curtains draping from floor to ceiling windows and roaring fires crackling in the background to complete the lewk. The panelled walls gave me inspo for my own living room!
29 rooms, huge king size beds, ridiculously luxurious Egyptian cotton sheets, Nespresso machines, Cowshed toiletries, flannel robes and slippers for every guest. This hotel has really thought of everything to make your stay relaxing and luxurious.
Nods to the country life are dotted about the hotel. The lobby walls are lined with a help yourself rack of Hunter wellington boots to borrow for rambling walks in the New Forest, to the nations favourite board games stacked in the drawing room to enjoy in front of the roaring fire.
Food:
The pig theme runs deep with their field to fork menu featuring bacon at breakfast, roast pork at lunch or the pig cheek (teeth intact!) for dinner. It's clear to see why The Pig is referred to as a "restaurant with rooms". The food is exquisite, and their restaurant is always booked up with non guests. Meat is sourced locally and the majority of vegetables are grown on site. Make sure to take a visit to the green houses and vegetable patch – even in the midst of winter where you can help forage for the kitchen.
Their ethos of field to fork and home grown food from surrounding areas is evident in their "25 Miler" lunch menu where all ingredients are sourced within the 25 mile radius.
The Spa is a converted vintage caravan that nestles into the countryside. You can be pampered with Cowshed products as the farmyard scene unfolds outside.
The place books up well in advance. Good value midweek discounted offers are also available to guests.